Shake it, shake it....ah yea
The shake the face series is brought to you by Jeff of http://therootdown.blogspot.com/.
He has made it a tradition to vigorously shake your face for the camera so that you are left with an image such as these. I am going to break this post up into a series, offering you a little bit at a time. In today's post you will be treated to one of Jeff's face shakin' images, Clint's face, and Danny's face. I'll post more of these bad boys later. I just don't think you can handle all of them in one sitting. Lets start things off, shall we?
Jeff with the tongue in: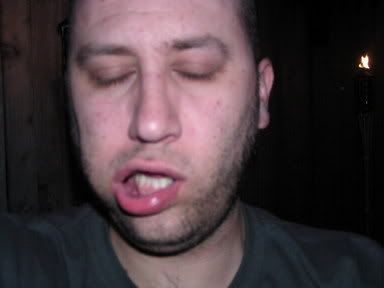 Heeeeeeeeeeeers Danny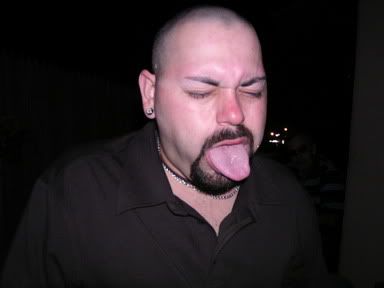 And now, let's see Clint shake that thang