no shaky for you!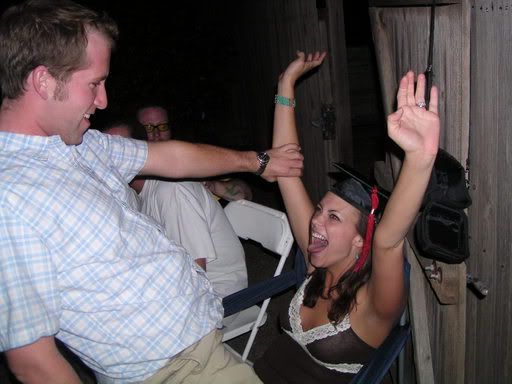 This was taken at Danny's b-day party……….the day before my one year wedding anniversary. That's right, I am not afraid to have some young thing give me a lap dance while my husband watches and laughs at me. Was it not me that suggested we go to a strip club while we were in Vegas? Did we not get side by side lap dances while we were there (even though I did not know what to do with the stripper as she shook her tush in my face so I gave her a nice back scratch to pass the time)?
You will get some more face shakin' pics later………if I feel like it.
And I probably will so you are in luck.
I had a few beers at lunch today, can you tell?