The Super Fat Reunion Post
I have so many pictures and stories from my 10 year reunion that I don't even know where to begin. Let me start out by telling you how surreal it was. It was so strange seeing these people that I spent 4 years (6 counting jr high) with, many who I have not seen since graduation. I don't really know how to describe it. We should just take a look at some pictures.
First things first…
Dale really fit in. All of the ladies loved him! I think that these poor gals probably thought that Dale was in our class and they just did not recognize him.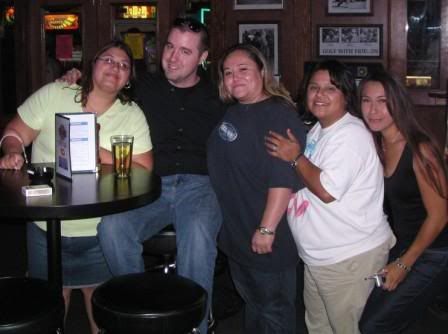 Here I am at the start of the reunion talking on the phone instead of talking to the people that were physically present.
Things started to loosen up once people began to drink.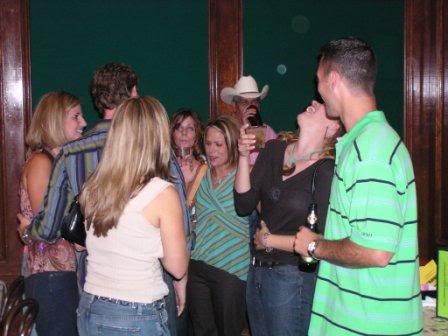 Things got even more interesting once we decided to go to a club. Not all of the class made it to the next venue, but here is a pic of some of the ones that did.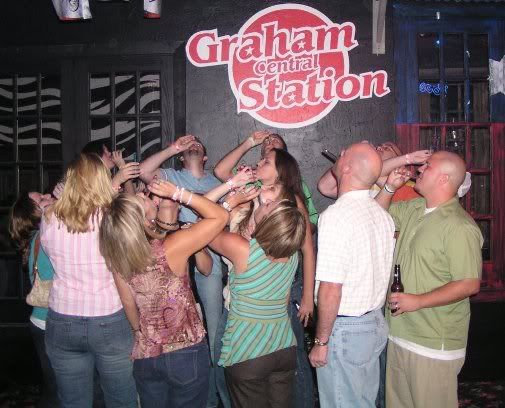 Here I am right before I made out with Kris Matthewson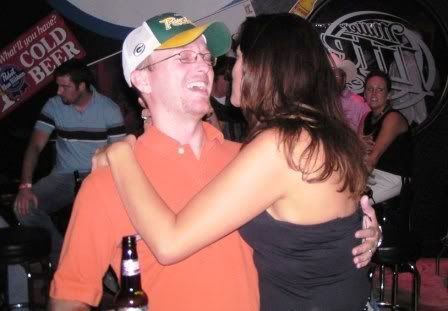 Just Kidding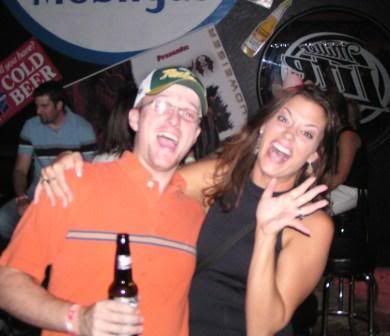 I am workin' it in the go-go cage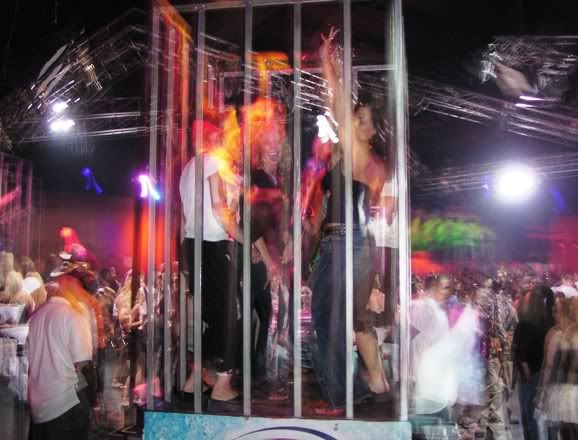 And Dale is workin' on climbing the cage. I am telling you, we are the most fun!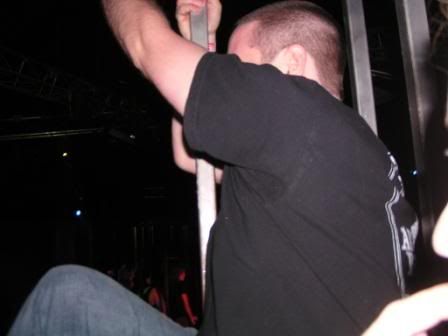 For my Lubbock readers: local news Anchor, Abner Euresti, married one of my class mates.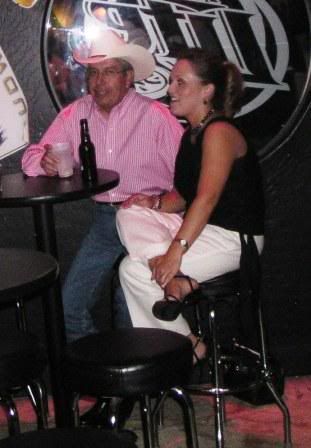 Oh, and here is a bonus pic of some random gal's fleshy bum.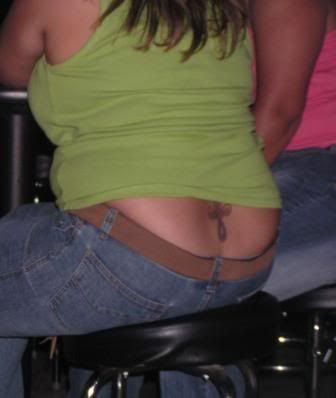 I have TONS of these pics, so I may post some more later. I have one of Dale Dancing in the parking lot with a surprise guest.