Due to the fact that my brain is filled with lists upon lists of things that I need to get done today, I can not think of a good title for this post.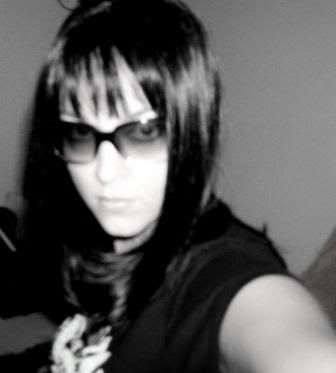 This week is gonna suck! Well, the first part of it anyway. I have a huge test that is due tomorrow at 8:15 am and I am not anywhere near being finished with it. This means that I will be up late working on it, and then I will probably have insomnia worrying about it. In addition to that stress, I have my first session with a new client on Wednesday. Up until this point, I have only experienced therapy in a group setting. What does this mean? It means that I will have to spend all of Tuesday preparing. Yuck.
At least I got a new black wig this weekend.
What should I be for Halloween………………….
Hmmmmmmmmmmmmmmmmm