ACL
These pictures are from Sunday at ACL. As you can tell from the sweat on my large forehead, it was a hot one. And yes, those are new sunglasses! Thanks for asking.
(I lost my old ones)
This is the crew I went with.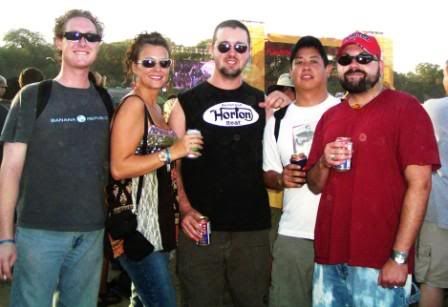 Clint, Myself, Dale, Lee and Danny
The first band we saw was Wilco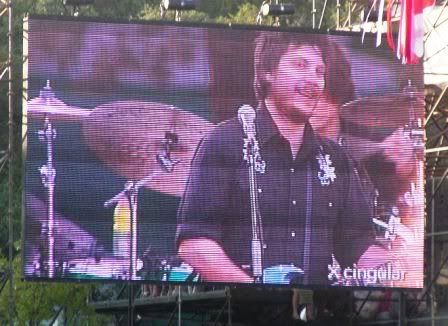 Pretty good. They had a nice little vibe going on. It was not enough to hold us though, we abandoned that area early so that we could get a good spot for the Black Keys.
Do you want to see the dust? I took these next two pics when the sun was going down. They capture some of the dust that was in the air. I say some, because the dust continually got worse as the night progressed.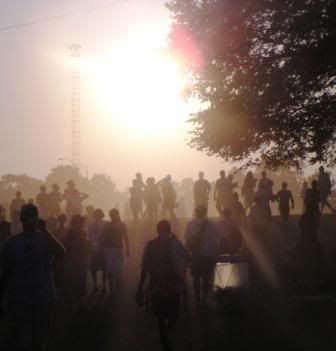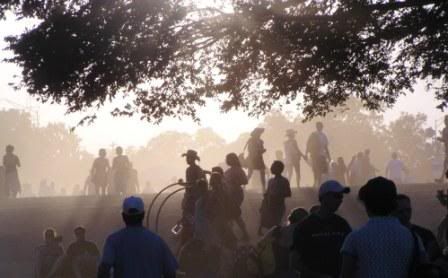 While we were waiting for the Black Keys, some man took a picture of me with my camera. I had to hold his while he did so. I wish he would have traded with me like I asked him to. No, I am not pregnant…it's just the shirt. Gosh, you can be so invasive!
Oh look! Patrick Carney, one half of the Black Keys, is warming up!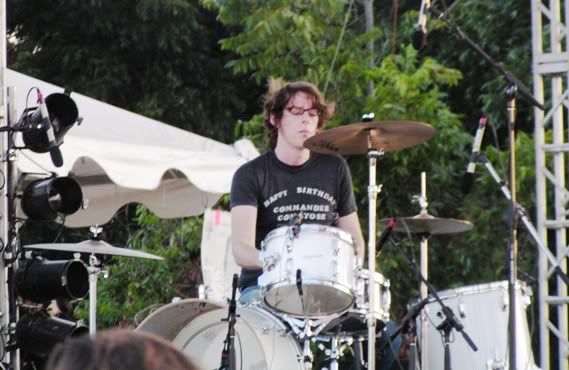 What a bad ass! Give us some fatback beats brother! DO IT!
At this point in time, these two yahoos show up to join the fun.
Ok, they are not yahoos but they ARE a couple of scamps.
We all gather together and wait for the band. Colin is so excited, he can hardly stand it!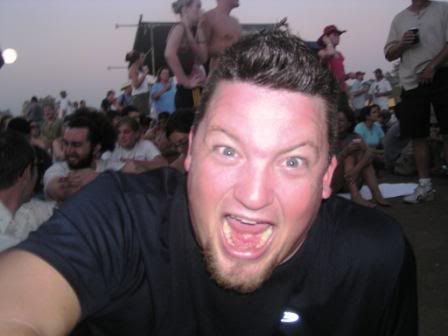 He was excited to see Coldplay. I think he enjoyed the Black keys though.
Finally, the band hits the stage. That fella in the background is Dan Auerbach, the other half of the Black Keys. Oh man, he is about to throw down some greasy guitar riffs that "sound like a dull razor fighting its way through four days of stubble."–Patrick Berkery/Magnet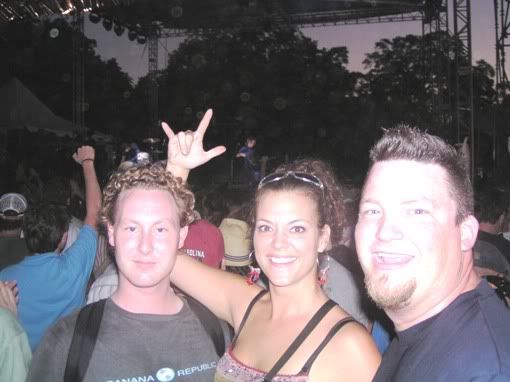 The fans went wild
Watching the show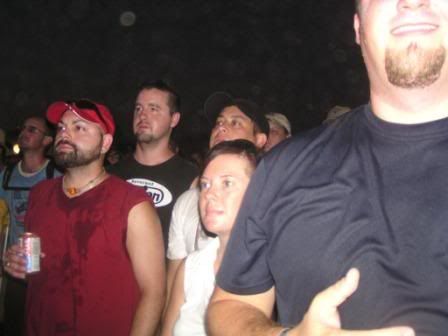 (side note: Dale and Lee saw them play Friday Night at stubbs. Also, they ate right next to them. That was the second time that Dale got to talk to the Keys…lucky)
Clint was a bit more animated. Well, he is always a bit more animated…he is Clint for gosh sakes!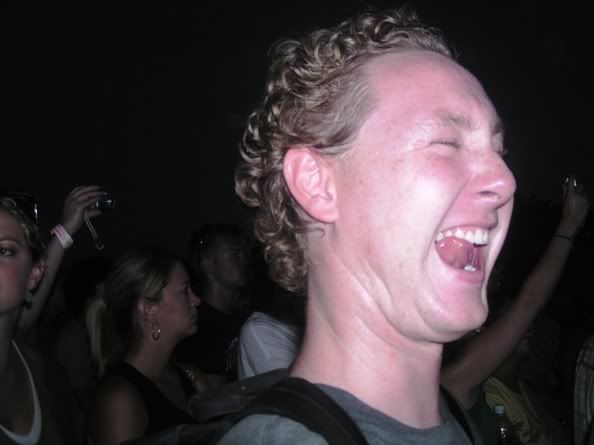 You all have to wait until the next post to see more of the Black Keys, The Coldplay series, the inside of a port-a-potty…don't worry It's not what you think, and whatever else I think I should post up here on this blog-diggity-blog.
I am sick, by the way, so feel sorry for me. Thanks.