shakeshakeshake
This new years eve, Dale and I celebrated by eating at an Italian grill (the tree house) and then hopping over to Trophy's to catch some rock and mutha truckin' roll.
We stuck around for 3 bands…2 of which were really good.
First off, we saw White Denim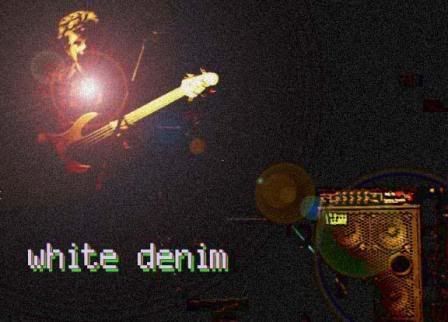 I'll be damned if this 3 piece did not have me confused, happy, dancing, and wondering what these boys were going to throw out at us next the entire time they were playing.
Check out their myspace and listen to shakeshakeshake. Hell, listen to all of their tracks. I will definitely be seeing this band again.
http://www.myspace.com/bopenglish
After they finished, Dale commented on how unpredictable they were.
"There is nothing worse than a predictable band", he said. And he is right. You don't want to be bored a rock show. I want the musicians to work it. I will throw my praises to them in the form of hoots and hollers (the famous "do it" statement coined by j3, the music junkie) and the occasional international rock symbol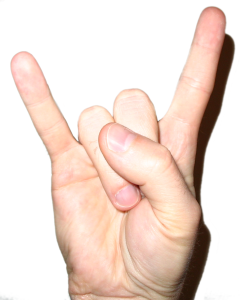 If they don't work hard…I just sit there and stare into space. No fun.
Anyway, after White Denim played, some "predictable" band got up their and did their thing. I think some people liked what they were doing, but I did not. Oh well, they can't all be winners.
Speaking of winners…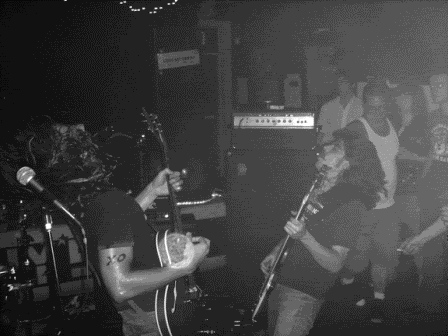 http://www.myspace.com/lionstheband
The Lions did it again. This is the best live band I have seen in Austin in a looooong time. It's the kind of show that keeps you on your feet even if you have a sore back…which I did. If you live in Austin, go see the lions. If you live in Dallas, go see them when they are in your city, as they tour often. I think they will be in houston soon. I don't think they have made it to Lubbock yet, but I spoke with the lead singer a while back and he says they would like to.
Dale and I had a great time. Last year, on new years eve, we saw the Flame Trick Subs and Basin Street. Both were great. I think we will continue our tradition of seeing live music on new years eve for years to come. It's just too fun to not do so.