Get Behind Me SANTA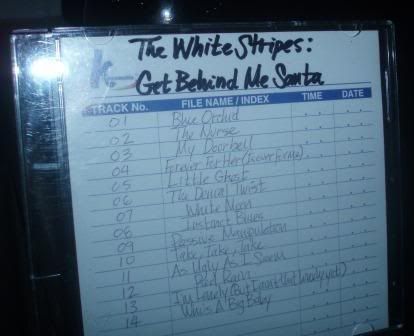 Yes, I know that the White Stripes album released in 2005 is actually titled "Get Behind me Satan".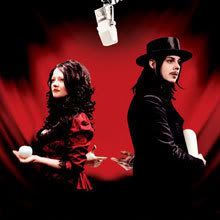 And yes, my friend that owns the burned CD you see pictured here knows that as well.
However, he is afraid of Satan.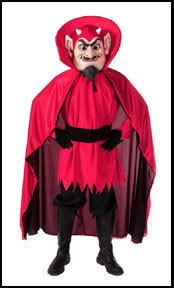 Therefore, he changed the title so that the name "Satan" was no longer a part of it.
I tried to explain to him that "Get behind me Satan" is basically telling the devil to f**k off. He did not care.
I told him that Jack White, of the White Stripes, is Catholic and even considered becoming a priest.
Did not matter.
I told him that I was going to take a picture of his CD and post it on my blog so that I could make fun of him.
"oh well", he said. He does not read the blog anyway.
The end.