What's a girl to wear?
Most of you know I really like dressing up.
Therefore, you know I had to put something together for the Yeah Yeah Yeahs show that was fitting for the scene. It was such a perfect opportunity to wear something that I normally do not.
I THRIVE ON THAT!
First of all, I got my hair cut and straightened for the event.
Everyone knows "scenesters" must have straight hair.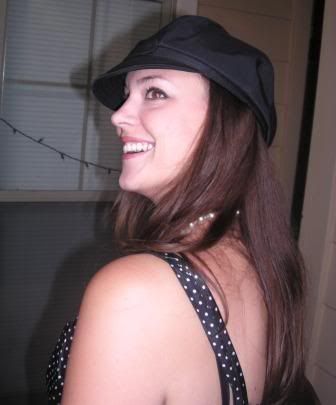 That hat, by the way, is something I picked up from Express ages ago.
Now look at these awesome leggings I got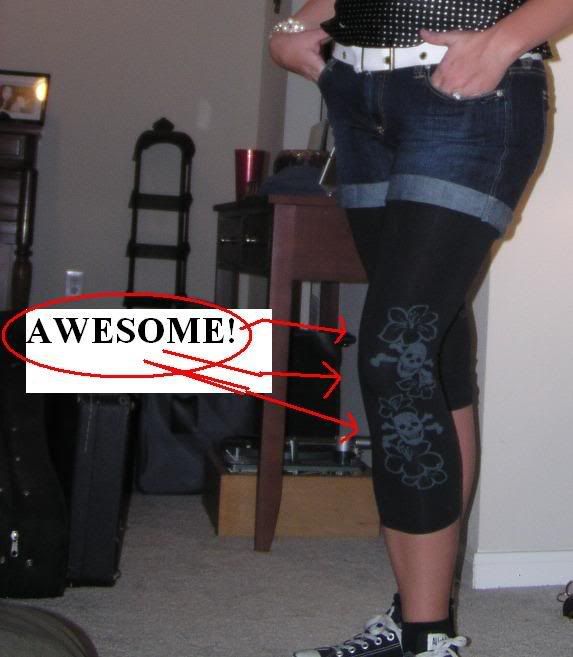 Dig those skulls and flowers, do ya?
You can try to find your own skull leggings at TJ Maxx
And yes, those are converse shoes adorning my feet. However, I think they are a half size too small because my toes hurt at the end of the night.
In this pic, you can see the white belt I wore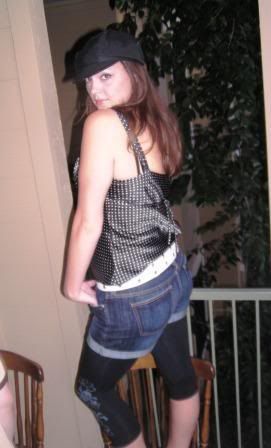 I had the white belt, but those dark denim shorts came from *gasp* old navy.
Everyone should have a huge, chunky, fake, pearl necklace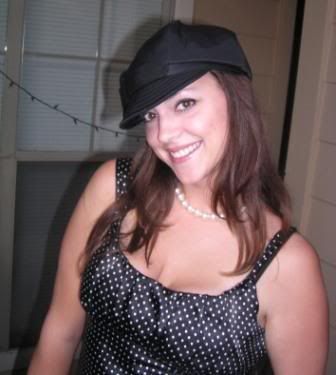 (hold your jokes, please)
That shirt came from the thrift store by my apt. Love it.
And oh, you gotta have a chunky bracelet to match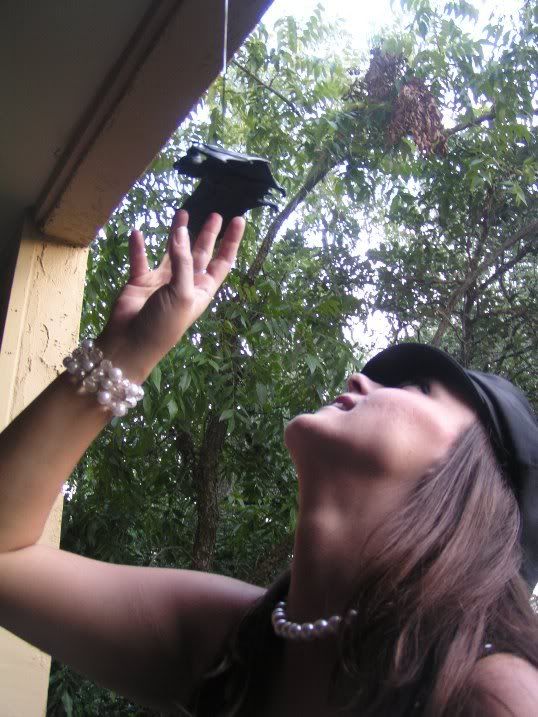 I got the necklace and the bracelet from my friendly neighborhood Target.
The bat decoration came from Walgreens.
I know this picture is blurry, but I think I look slender in it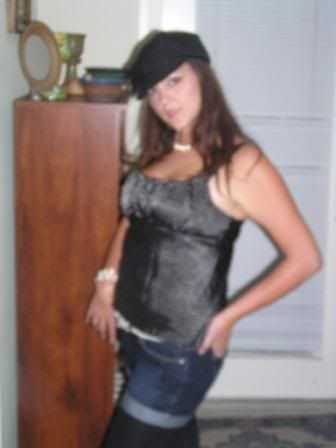 Vanity prevails
Wanna know what Lee wore?
His "Tiger Martial Arts" T-shirt
And a smile: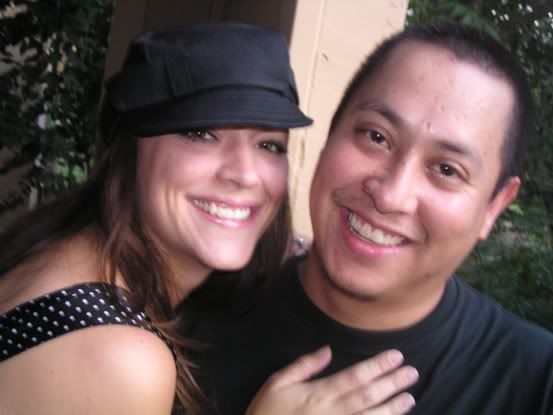 Ok, and shorts and shoes.
Dale wore the famous D.I.L.L.I.G.A.F. Shirt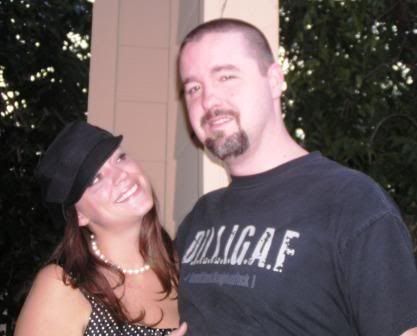 Does it look like I give a F**K
And then we come to Danny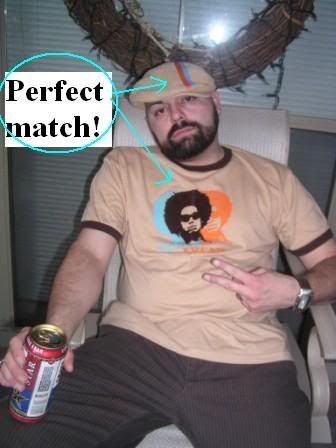 Color coordination is the key, kids.
How's that for a sentence loaded with the /k/ sound?
Review of the concert to come. Dale is thinking about writing a mini memoir of the weekend. The boys are coming back to Austin this week for a friends wedding. Fun times! Can I get a hoo ha two times Tuesday?