I'm Done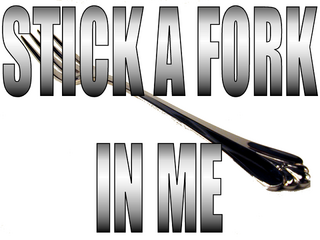 At 10:30 this morning, I walked out of the University of Texas Speech and Hearing Clinic. I finished my third semester of grad school. I only have one more semester to complete...if all goes well. Keep your fingers crossed, bitches.
I have started off my semester break with a little lunch date. My husband and I went to our friendly neighborhood Tres Amigos (or "threes" as I call it). The waiter asked if we would like any coke or tea to start out with. I said "no, but I would like your largest margarita".
Now I am sitting on my back porch enjoying a miller lite as I type this to you. I am also pondering what I want to do over this break. This is what I have come up with, so far (in no particular order):
1. RELAX
2. roller skate
3. karaoke
4. visit my friends
5. work on some photo albums
6. start my thesis/report (yuck)
7. sleep in
8. buy groceries
9. cook dinners
10. get a massage
11. enjoy some live music
12. visit family
13. update my ipod
14. play the guitar
15. read
16. enjoy leisure time with the husband
17. watch some tv
Ahhhhhh, I am gonna make the best of this break. Even if I only get to a few items on the list, it will be worthwhile. The most important things on there are relaxing, spending time with the hubby, and visiting my friends and family. That right there is really want I want to do the rest of my life. Well, that and help people. I kinda like doing that as well.
Ya'll will be hearing from me soon.