Almost Famous
Currently, there are Texadelphia restaurants located in Austin, Dallas, Houston, San Antonio, and in Norman (which is in Oklahoma).
If you happen to breeze into any of the Texadelphia located in Austin, you will see my buddy Colin all over the place as he is the model for their catering campaign.
Have a look-see-
Dale and I had lunch there the other day and I could not resist taking this photo.
This gigantic poster is the first thing to greet you when you enter this fine establishment.
Colin is everywhere in that place. He is on every table, he is by the soda machine, he is at the counter, his image will be burned into your memory! I gotta tell ya, it's very surreal.
The advertising agency allowed Colin to keep the outfit that he was wearing in the picture.
Dale models it for us: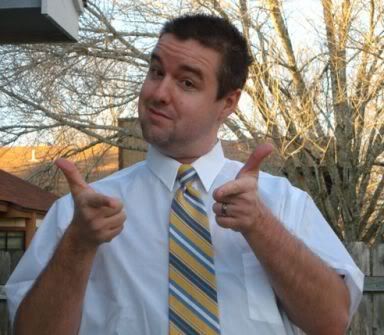 Maybe all of the Texadelphia locations will pick up on this advertisement.
Way to go, C-mac.