Decatur Reunion
Last weekend, my family traveled to Decatur, Tx to meet our long lost family.
My mother was a ball of nerves on the morning of our departure. Who can blame her? Those nerves were squashed once she arrived at her full blooded sister's house. We were greeted by not only her full blooded sister, Carolyn, but also her two other half sisters as well as some of her nieces and nephews and friends of the family. Immediately, my mother was made to feel comfortable. She said that she did not ever feel this comfortable when she was hanging out with her adoptive family. There was love and acceptance in the room and my mother was at ease.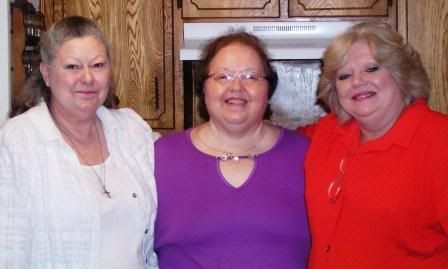 Her FBS (full blooded sis) is on the left and her half sister is on the right. I did not get a pic of her other half sis, unfortunately.
They spent hours sharing family photos and discovered a few pictures of my mother in the FBS's photo album.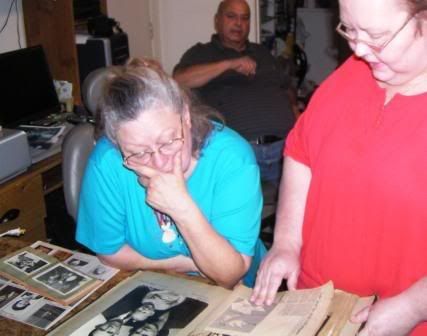 This brought tears to the sister's eyes as they tried to figure out why their mother gave up my mother.
Here are my mother's parents
I think that her father's name was Harold. Apparently, he was not such a nice guy. The family speculates that my mother was given up in an attempt to make it easier for her mother to escape Harold. She had married him when she was 15, and did not know what she was getting into.
The sister's told my mother that their mom, her mom, was a wonderful person. Here is another photo of her.
Here is my mom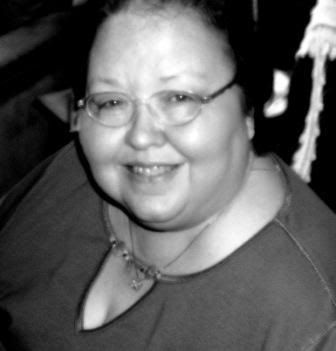 You can't deny the resemblance.
The family fed us and entertained us for two days.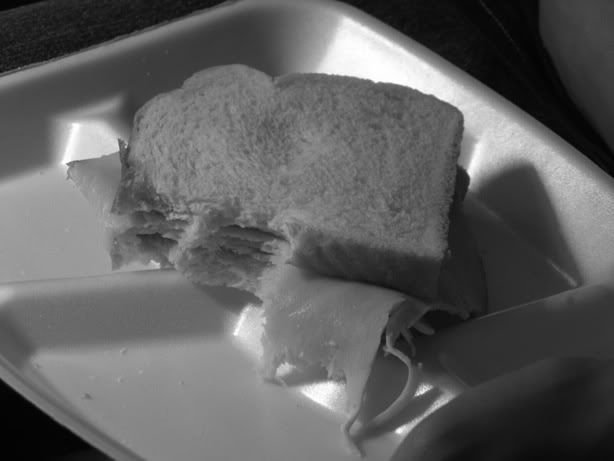 Good photo, no?
Here you can see the sisters talking, and my dad with his plate of goodies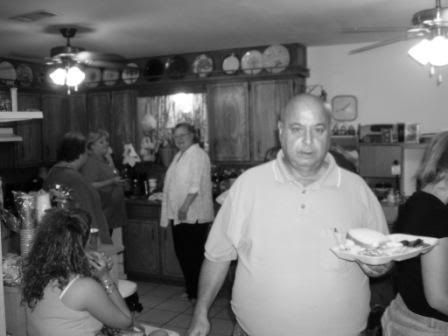 In another twist of events….Orbon, who we thought was my mom's father but turned out to be her uncle, showed up. This was interesting because he has been estranged from the family for 50 years or so. WOW!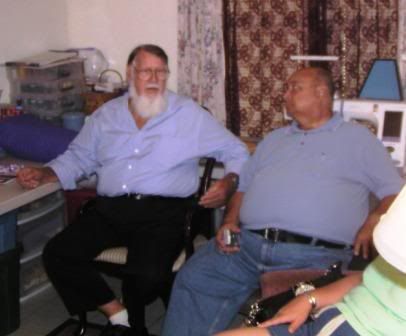 So, it is finally over yet just beginning. My mom has found her family and they will never lose each other again. Life is so strange. This whole series of events has taught me that you can never give up on your dreams. The good lord will guide you and show you what you need to see when the time is right. Mom did not get to meet her parents, but she found sisters that love her. None of them will really know why their mother made her choice, but I believe that it was meant to be. We can't understand everything, but we can give thanks for what we have.
I Thessalonians 5:16-18 "Rejoice evermore. Pray without ceasing. In every thing give thanks: for this is the will of God in Christ Jesus concerning you."