PJ's B-day part one: Before Dark
Our good Buddy, PJ, recently turned thirty years young. On Saturday, Dale and I hosted a party that PJ's wife Kristi planned.
Here are PJ's beautiful wife and daughter, Kristi and Grace.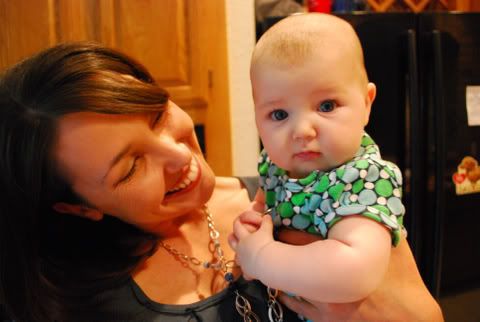 I swear, they put mascara on that baby!
Maybe she's born with it.....maybe it's Baybylline.
The party was held both inside and outside. They babies (young Michael shows up later on), their mommas, and others enjoyed the inside...away from the debauchery. The others hung out in the garage.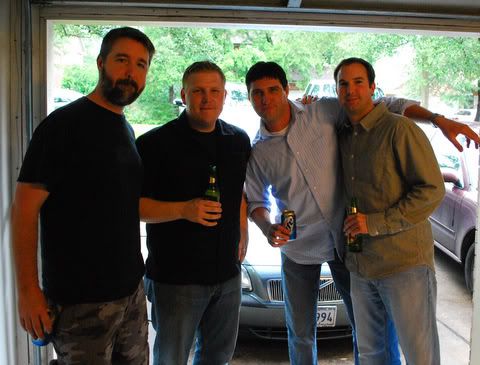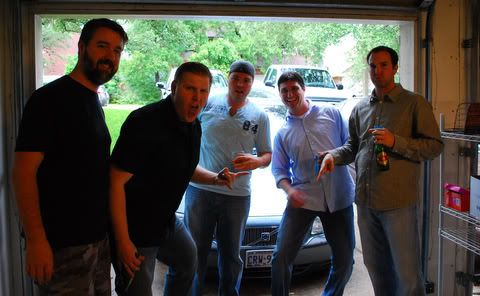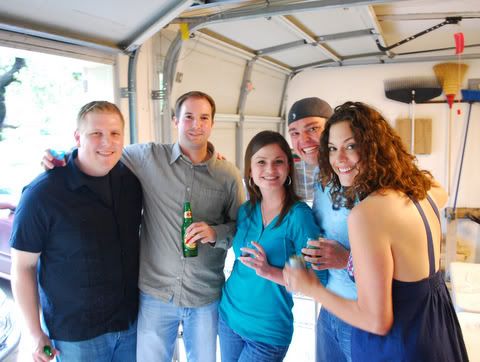 Is that a tray of Jello shots amongst those lovely ladies?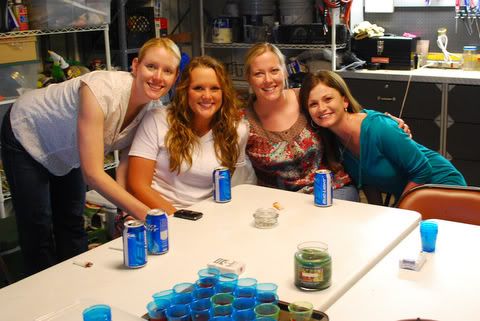 Yes, yes it is.
Kim passes out the goods: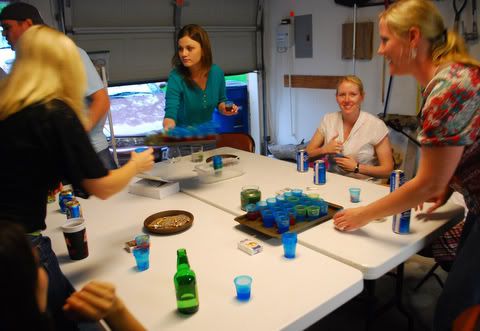 PJ was the subject of many toasts that night, starting with this one: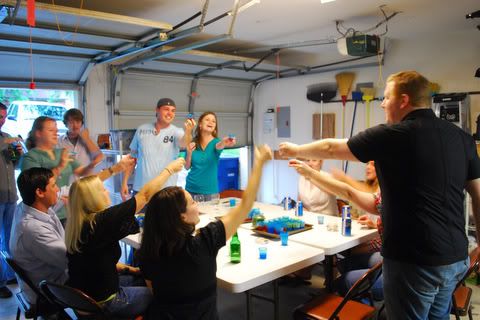 This picture makes me laugh: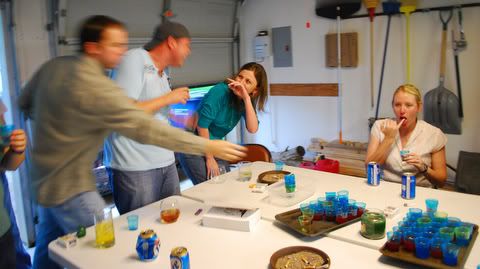 The group decided to get in some hooping before the night arrived: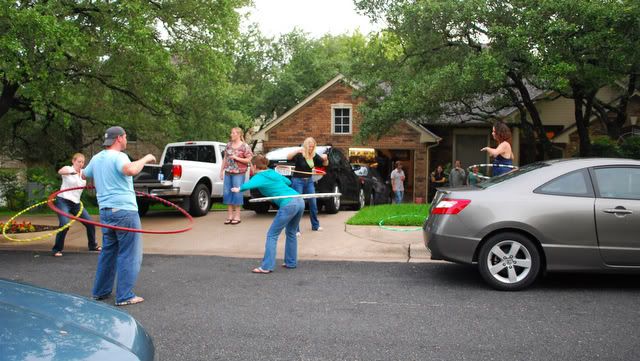 She wins the "Best hooping pose" award: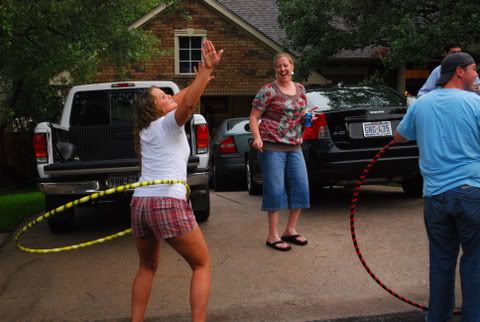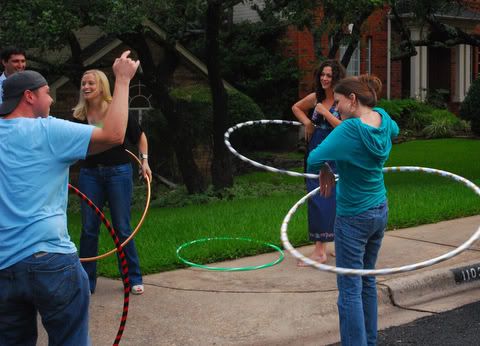 Brad decided he just wanted to watch:
Are they dancing?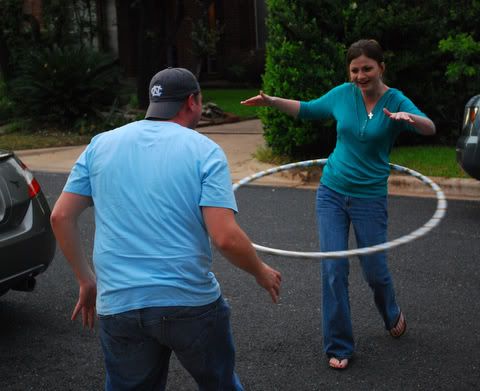 Sisters: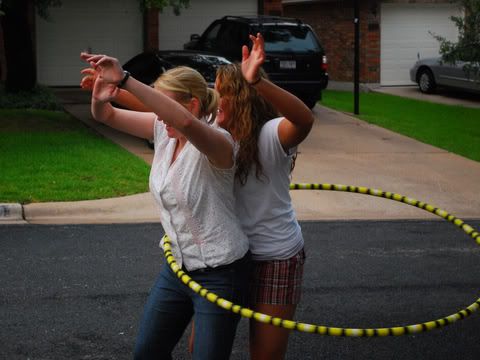 I told you baby Michael would show up (he brought his fabulous parents with him):
This concludes Part one of our story. I hope to put all of the pictures up on line for the viewing pleasure of the party attendees. Come back soon for part two!