¡Feliz cumpleaños!
Our good buddy PJ recently turned the magical age of 31. Husband and I decided to make the trip out to San Antonio to celebrate with our friend. Say hello to PJ: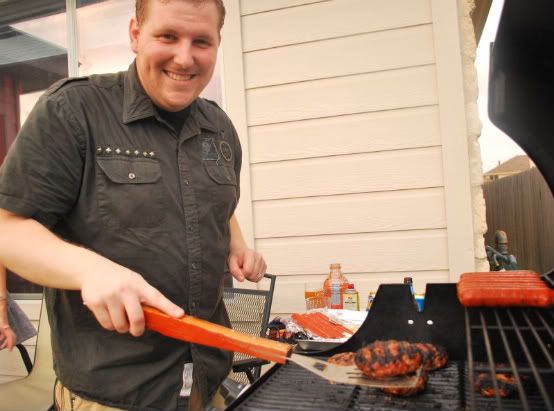 It's magical because this is the age in which you learn to become a master of the grill. It's true.
Just before we arrived at PJ and Kristi's beautiful home (located a stones throw away from Leon Valley) we came upon a vehicle on fire: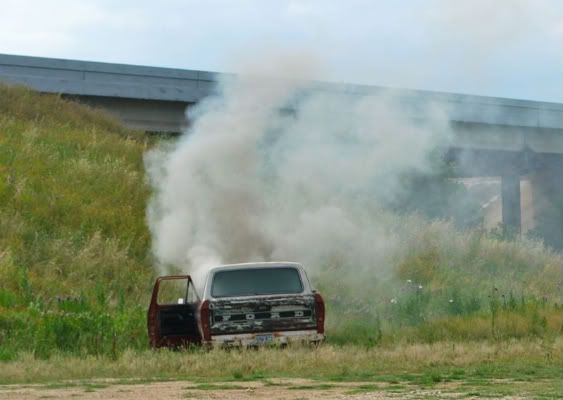 I snatched the camera and snapped a few shots as we drove by. The fire truck arrived 3 seconds after I took the last shot.
THAT SUUUUUUUUUUUCKS!
PJ's party was wonderful, though I discovered that my husband has turned into a zombie-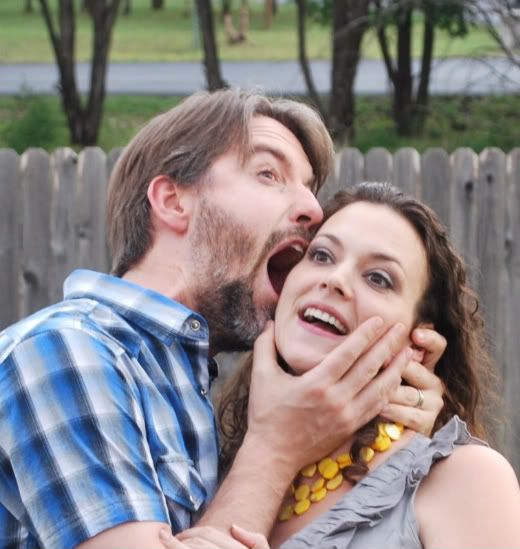 "braaaaaains!!!"
The next day, Husband and I met up with my ma and pa for brunch at
Scenic Loop Cafe
.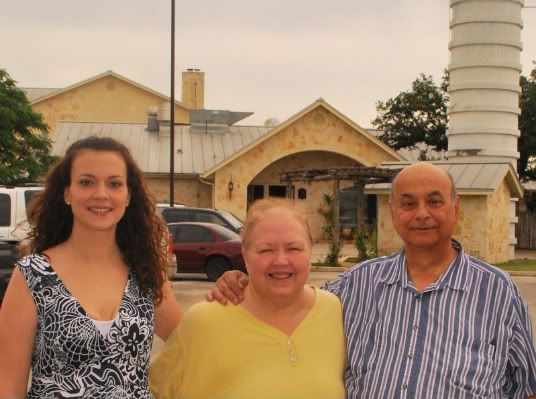 They ain't lying by calling this place "scenic." It's absolutely beautiful. I have a feeling that it will be a regular place where I meet my family (in San Antonio) for meals. Shout out to Kristi and PJ for the recommendation.
This last picture makes me giggle. Hmm...."giggle" is a funny word, no?
In Other News:
I'm baking cookies to bring to the teachers at my work. I got suckered into buying some cookie dough from somebody's kid. I had no idea that I was buying a giant tub of that shizz. I plan on baking all of them by tomorrow and bringing them up to school so that they won't be in my house. I have no willpower when it comes to the cookies. These are snickerdoodle......mmmmmm.
Summer break is almost here! Talks of paining the kitchen cabinets white and installing hardwood floors have begun. That is one hefty summer project. I also bought a photography book specific to my camera. Over the break, I hope to learn how to use the camera to it's fullest potential. Between reading about it, experimenting with it, and asking my friend Tirzah (a pro) about it, I should learn a few new things.
We swung by the outlet mall on the way home. I bought a brown pair of Chaco flippity flops. I bought a black pair a few weeks ago and kicked myself for not getting the same pair in brown. Good flip flops are an essential wardrobe item during the warm months in Austin (which is practically 9 out of the 12 months).
That is all.