Soft Canary
I went to the outlet mall to buy myself some GAP t-shirts and maybe some shorts. I had a coupon burning a hole in my pocket. I got the shirts and shorts and decided to take a look around a few other stores in the area. The weather was beautiful and I thought I would take advantage of it before it turns so hot and humid you can barely breathe.
I went into Hush Puppies and got some dang-ol' Chango flippity flops. They have a good arch support.
I went into Guess and decided everything looked cheap. Nothing purchased.
I went into Leggs Bali and almost got measured for a bra. Nothing purchased.
I went into Calvin Klein and purchased a lovely white blouse.
I went into Ralph Lauren and laughed at all of he yacht attire. Nothing purchased.
I went into Coach and I bought my Summer Bag.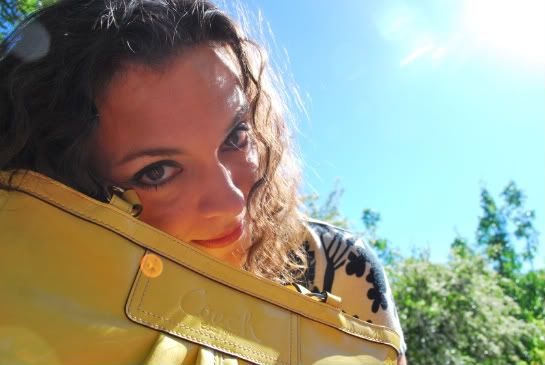 I almost wrote "space for rent" on my 5-head. Man, that is a lot of square footage above my eyes!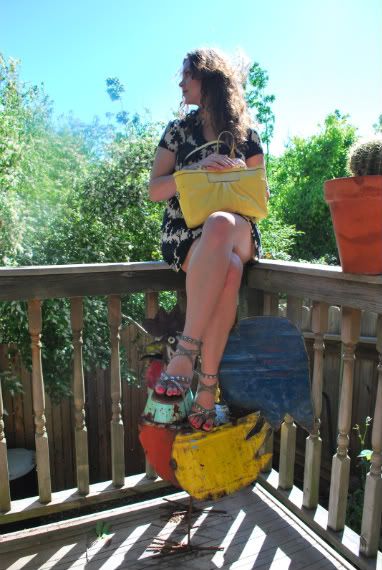 They had a sale for 20% off their already discounted prices. I really got a great deal on this bag. I would pay the same for a dress I REALLY liked, and I get to wear this bag daily if I want to. Not bad.
Three years ago,
Miss Bee
introduced me to the world of Coach. Before that, Coach was not on my radar. I would buy my bags at TJ Maxx, Target, or a thrift store. Spending more than $30.00 on a purse seemed ridiculous. I just didn't "get it." And then, I visited the Coach outlet store and fell in love. The leather....the colors...the shapes! I was sold.
Now, I have a spring bag, a winter bag and a summer bag. I know that is silly, but it makes me happy.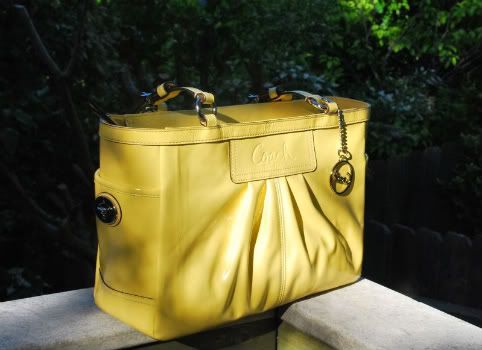 "Everyone needs a summer bag."-Miss Bee