Dr. Dog @ Emo's 5/1/10
I absolutely love this band.
I have seen
Dr. Dog
three times, now. First at the Parish during the
Fate
tour, next at Lustre Pearl during SXSW, and most recently at Emo's where they played songs from their new album -
Shame, Shame
as well as songs from Fate.
I can't quite remember how I heard about them. Either they were touring with The Black Keys, or Dan Auerbach or Hacienda was opening some shows for them. It's one of the three. Maybe it was all of the above. I do remember pulling
their Myspace page
up on my computer and listening to Fate for the first time. I was folding laundry and I ended up listening to the album at least three times in a row. I remember I finished with laundry and so I cleaned my closet, made the bed, and dusted the furniture so that I would have something to do while I was listening to the music. I was taken in and blown away. Their music is beautiful, melodic, and full of the groove. You have to dance at a Dr. Dog show. Even if it is the white guy shuffle. You also have to sing along. You can't help yourself....and it adds to the fun.
For this tour, Dr. Dog has designed a light show to accompany the music. They sold some cheap sunglasses for those of us who might be sensitive to the bright, flashing lights. Dale, Juan, and I all bought a pair because who doesn't need some Dr. Dog shades?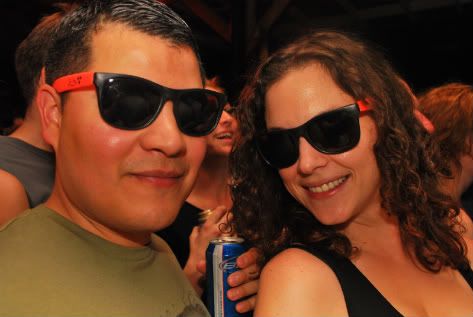 That bright orange color was threaded throughout the merchandise, the show, and the album's artwork.
Dale took all of the beautiful pictures you are about to see. He did a great job. He took about a million of them because the lights continually changed providing different colors and levels of light. He was addicted. I chose a few of my favorites to share with you.
Here we go!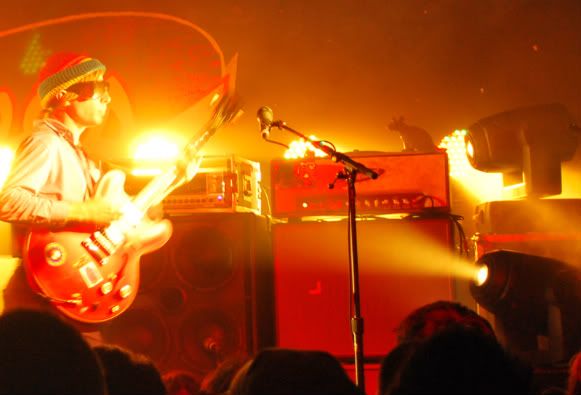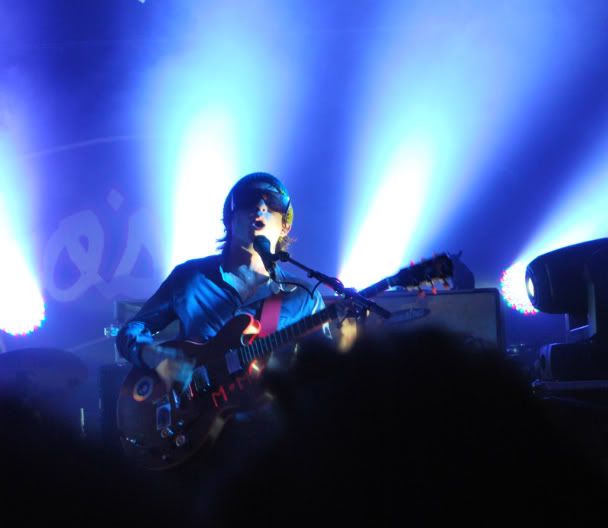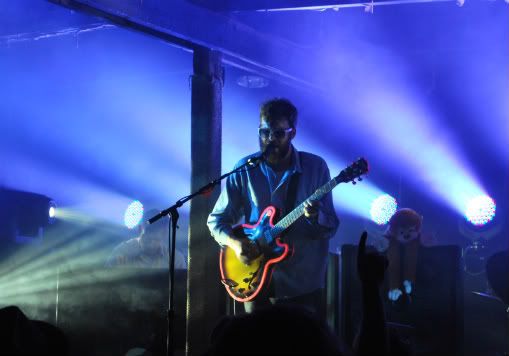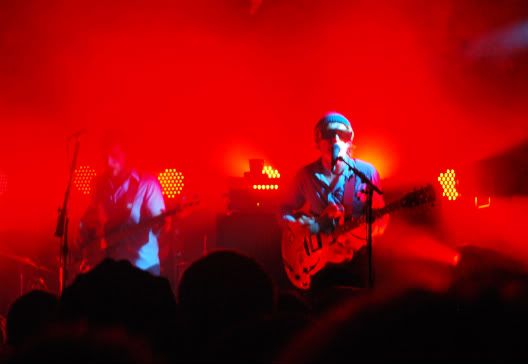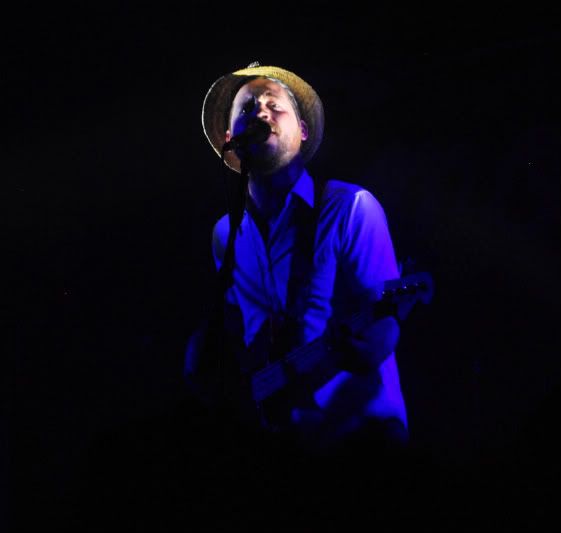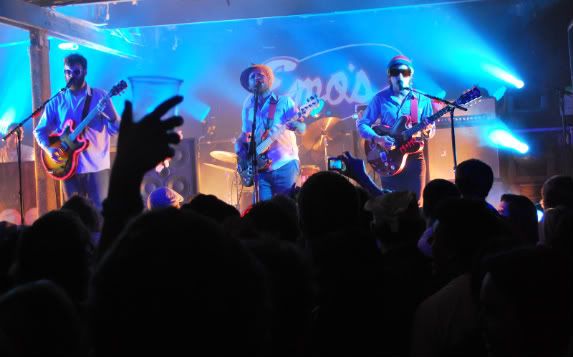 I gotta tell you, that was a packed crowd! Juan scared me by saying, "I don't know what people would do if there was an emergency. It would be difficult to get out of here." Thanks, Juan. Did you know that I am claustrophobic? Yeah.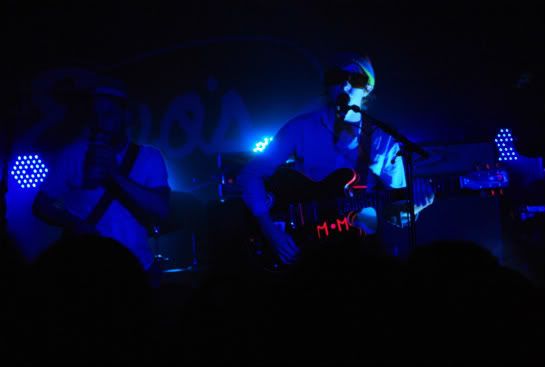 I think his guitar says "MoM."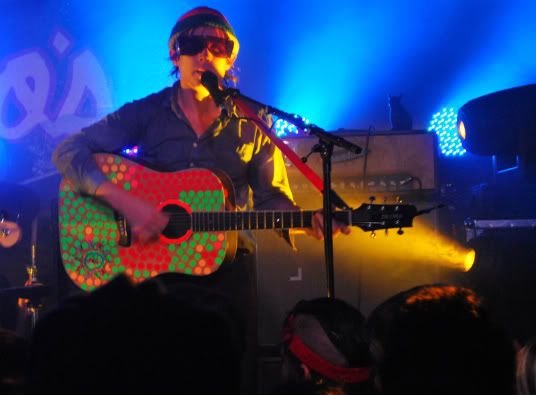 The dots on his guitar seem to go with the dots on those giant LED lights.....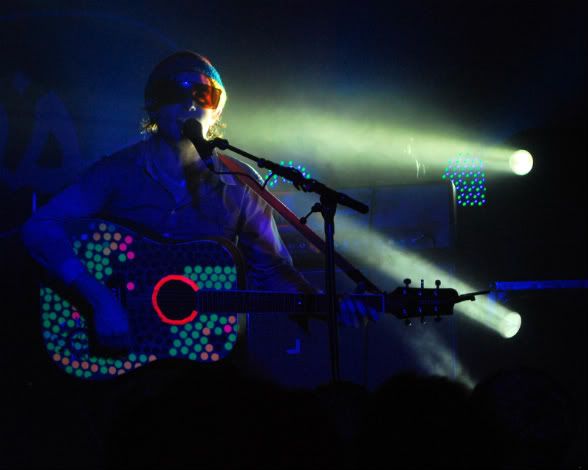 All in all, this was one of the best shows I have ever been to (and I have been to a lot of shows.) My back hurt just about the entire time but it was worth it.