Crush
I'll admit, I have a crush on a few fellas that I have seen on the tube. Really, I have a crush on the characters that they play (with the exception of one who plays himself). None of them are as cute as my husband, and I doubt that any of them would or could treat me as good as he does. The husband knows all about of my little crushes. I am sure he has a few himself (he used to like Juliette Lewis). Ok, disclaimer over. Now on with the list!
(In no particular order)

Mike Rowe
(Dirty Jobs)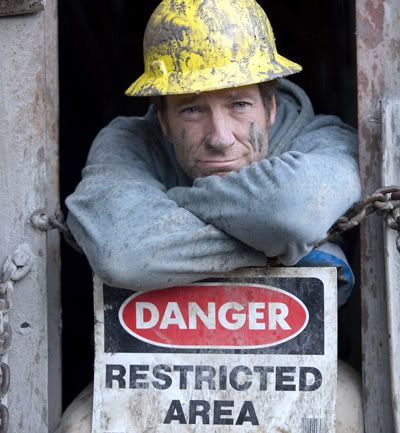 I like his voice, his blue eyes, and the fact that he is dirty for 98% of his show.
I imagine that he is a shorter fella in real life. his IMDB page says he is 6', but I am not sure if I believe that. He seems short.
Fact: Mike Rowe is a trained opera singer.

Hugh Laurie
(House)

I like the character, Dr. House. I'm not so sure about the real Hugh Laurie. He has a British accent and seems like a perfectly nice gentleman. I like the intelligent asshole (with the American accent) that I see on the television better.
Fact: He is an accomplished piano player.
Timothy Olyphant
(Justified, The Crazies, Deadwood)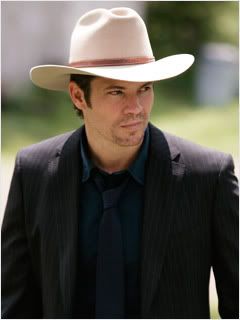 Timothy has played a version of the same character in at least 3 of his projects. The above photo is from his most recent television series,
Justified
. It's on FX and it's pretty good. He plays a US Marshal and he wears a cowboy hat. I like a man of authority.
Here he is in
Deadwood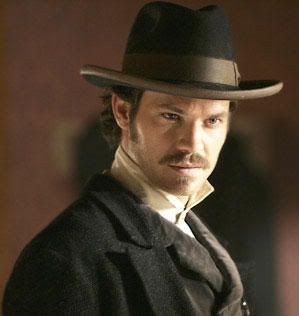 He played a store merchant turned Sheriff....and he wore a cowboy hat.
And here he is in the movie
The Crazies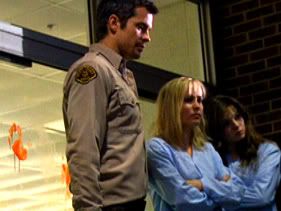 Guess what he played? If you answered, "some sort of law man" go ahead and pat yourself on the back. However, he did not wear a cowboy hat. Too bad.
Fact: He swam competitively while attending the University of Southern California.
Honerable mention:
Ryan Moore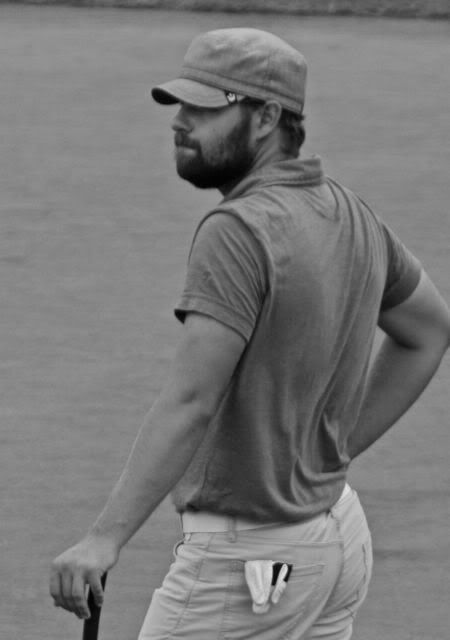 Pro golfer, PGA Tour
I watched about 3 minutes of the Masters Tournament and that was long enough for this fella to appear on the screen. I thought he was kind of cute. He does not look like the other golfers.
Fact: I thought Phil Mickelson's last name was "Nickelson" until I read my friend's
blog
in which she discusses Mickelson.
I can't be the only one to have thought that. I mean, who has that last name... "Mickelson?" It sounds like an accident to me.