Deer Tick
We saw
Deer Tick
at Emo's this past Saturday. They were opening for Dr. Dog (I'll get to that in another post). I had listened to Deer Tick via their
Myspace
page back in March when I was trying to determine which bands I wanted to see during SXSW. Deer Tick made the cut and I planned on seeing their showcase. Unfortunately for me (but fortunately for them) their SXSW show was packed and they were only letting badges in by the time I had arrived. I did not get to see them at all during SXSW (insert frowny face here).When I found out they were opening for Dr. Dog, I was thrilled!
Here they are: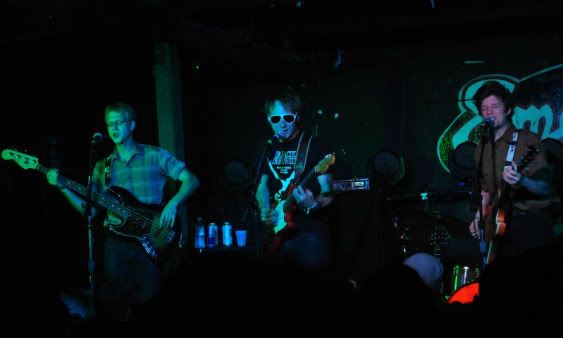 They come from Rhode Island. They sound a little bit like The Band with extra rock-n-roll. Extra zippity-doo. Extra peppa'.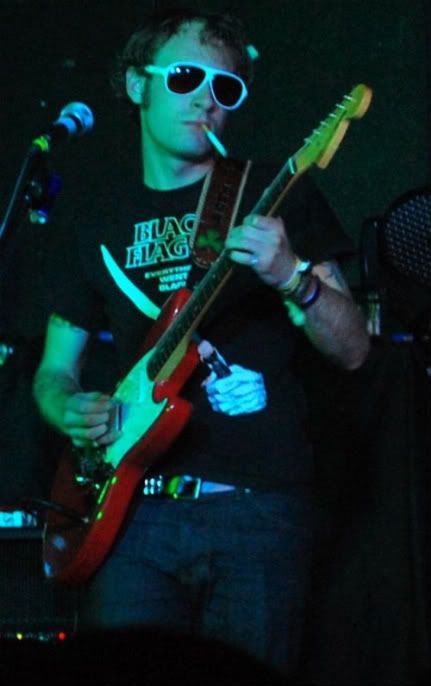 "How are ya'll doing tonight? I just threw up my dinner so I'm doing great"-John J. McCauley III (pictured)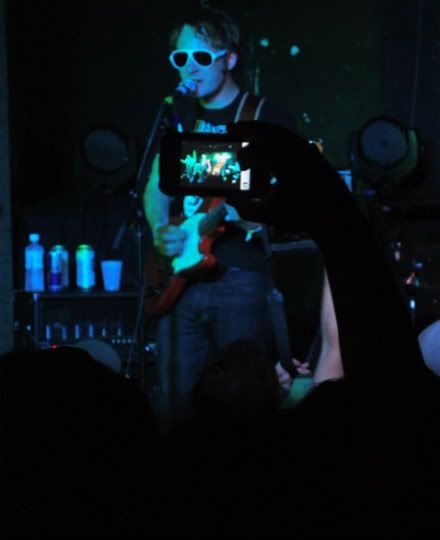 a photo of a camera taking a photo........
I was bummed that I missed the Those Darlins show at the Continental due to back pain.
So, imagine my happiness when Nikki Darlin showed up to the Deer Tick show to sing a duet with John McCauley.
They are engaged.
I would love to see them again and I plan on getting their album. The crowd absolutely loved them and sang along to most of the songs they played. They ended their set in a tangle of limbs and instruments as they all sprawled themselves across the stage (except for the drummer who stood up and continually hit the high hat with his drum stick).