Flower
Ahh the Stargazer Lily. My favorite flower.
Dale and I had only been dating for a few weeks before he had to temporarily move to a different city (6 hours away) for a summer internship. We both had just gotten out of long term relationships and I did not know if it was a good idea to jump right into a long distance one. The first week that Dale was away, he sent me a beautiful bouquet of flowers--stargazer lilies, roses, and irises. He also sent me a roundtrip ticket to Dallas so that I could visit him.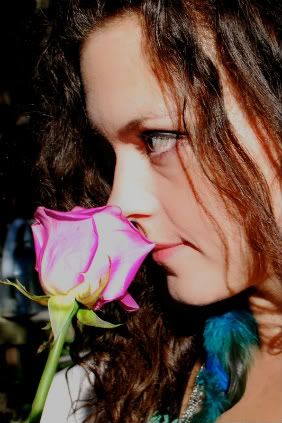 I went to Dallas and Dale spoiled me. We went out to eat, to see live music (Buddy Guy), and to various places like the West End and Deep Ellum. We had the most fun hanging out in his parent's back yard and talking. We would talk for hours.....just getting to know each other.
When I took the plane back to Lubbock, I knew that I was in another relationship. The long distance part was only for a few months. I could wait....and I did.
My wedding bouguet was made up of Stargazer Lilies.
They smell divine!