Close Up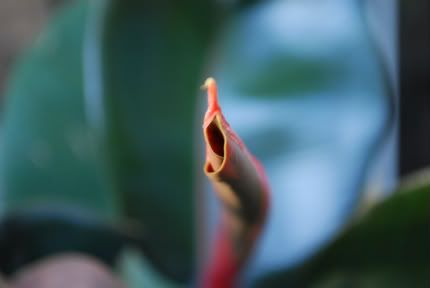 That right there is the tip of a new rubber tree leaf, about to unfurl.
We have had this plant for a very long time. I want to say somewhere between 8-10 years. It keeps growing, and growing, and growing.
Here is the new leaf from a different view: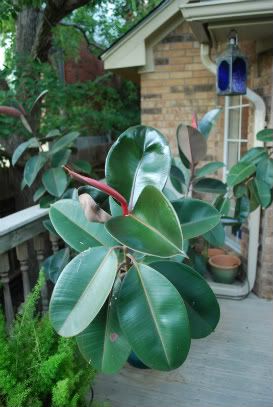 The thing is too heavy for me to move. We ought to put it on wheels so Dale does not have to risk throwing his back out every time there is a freeze (causing him to bring the plant inside).
It's a beast!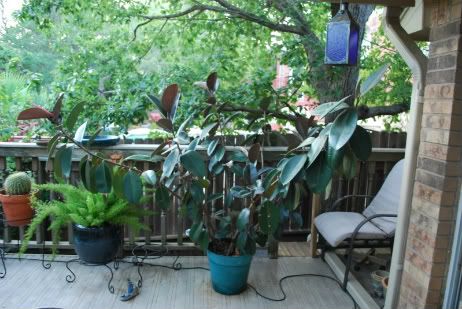 But we love it.