Pink
I did not have high hopes for today's photo assignment. I thought, "what in the hell do I own that is pink?" Not much. I do have a soft pink traveling jewelry box. I took some photos of that, but they were not very interesting. Not very pink. Then, I saw the bougainvillea:
The purple object providing the beautiful background is a "gazing ball." It was on the clearance rack at my local T.J. Maxx. I love it...even though it sort of looks like a bowling ball.
The bougainvillea is not doing so well. Dale swears that it only blooms a few days out of the year. These blooms are on their way out.
Since I mentioned it, here is the jewelry box: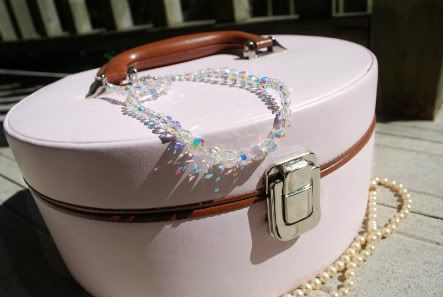 Pretty boring.
Thank goodness for wilting pink bougainvillea!