Long Exposure
For today's photo assignment, I thought that I would take a photo of a record spinning.
So I did, obviously:
Wish I had a tiny LED light to place on the record. That would have been cool.
As I was taking the photo at various shutter speeds, I got so into the music that I decided to bust out my hula hoops.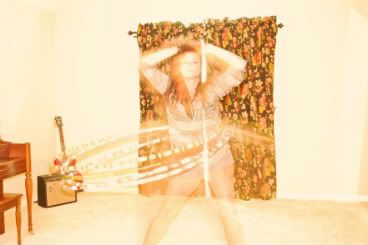 I look like a ghost. In fact, If I die in this house I plan on haunting it by hula hooping while guests are over. They will be standing around the living room and feel a chilly breeze as my ghost hoop brushes by their waist.
Muah-ha-ha-haaaaaaa!