Silhouette
Today's post marks day 15 of the photography challenge. I am halfway through, folks!
Unfortunately, I did not have much time for today's shoot. It's not too bad...
but I could have done better given more time. We are leaving Las Vegas today so I was (am) in a hurry.
I did not bring my tripod with me so this is what I used instead: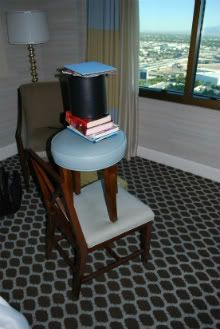 I am excited to get back home. I miss my damn dogs.