Up high
Day 5: From a high angle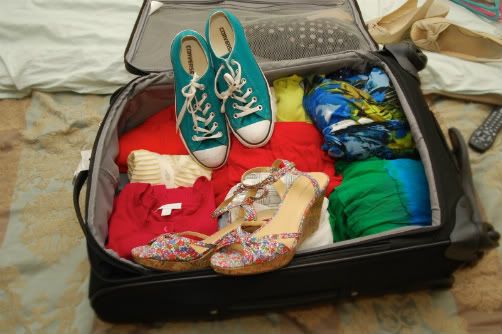 Not very high. I was standing on the chest that is next to my bed.
When I accepted the photography challenge, I had something different in mind for today's shot. Maybe a bird's-eye-view of Dale playing guitar....or a shot of my street taken from my roof....or a high angle of my colorful decorative mushrooms in my front yard.
Well, we can't always plan ahead. Nope.
My dad is back in the hospital. His abdomen filled up with fluid (again) and they drained 10 liters. The are trying to find out why this is happening. There are many possibilities...they have to run a billion tests to discover the true reason.
So, I pack. I am going to San Antonio to be with my mom and dad at the hospital. I don't do well with the unknown...oh no. My mind wanders in the unknown and it can come upon some pretty scary ideas. I do much better knowing as many of the facts possible. The doctors always seem caught off guard by me and my million questions.
The above photo is the best I could do considering my situation. I am still going to try and participate in the photography challenge because it will give me something else to do when my mind starts to wander where it should not.