Cozy Coozie
I'm ready for Christmas..........
Got this at Tuesday Morning. I think it was $3.99. Only one left.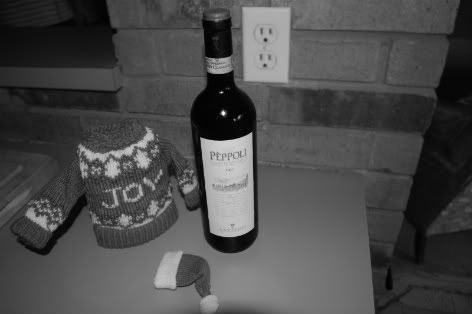 Do you think it was $3.99 at Tuesday Morning because it looks like the sweater has "Jay" (instead of "Joy") across the chest?
I myself did not notice this until I looked at the pictures.
Or maybe it was $3.99 because it is a SWEATER and HAT SET for a WINE BOTTLE! Who buys this shit?
Sarah does, that's who.