The Meat Cookbook
Dale found two books at the thriftstore:
No Country for Old Men
and
We purchased both of them.
I think you should see some of the recipes from 1977 (when this cookbook was published)
First, The Table of Contents: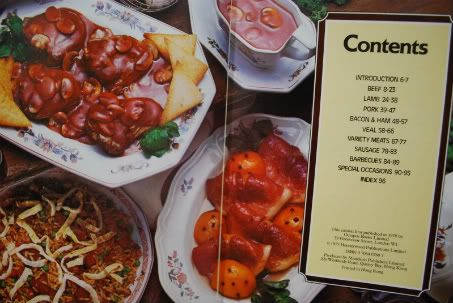 Did you see there is a section called "Variety Meats?" Awwwwwwwwww yeah!
Let's start with Beef: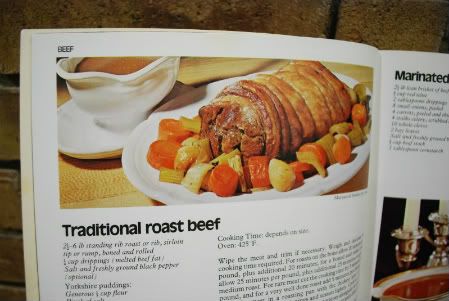 It's a tradition
Who wants Beery Beef?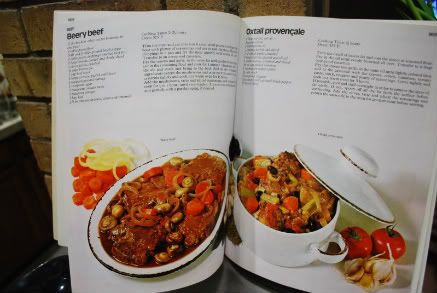 It calls for "Brown Ale"
Which Rhymes with "Ox Tail"
Which happens to be the recipe you see on the next page.
Ok, that looks alright. How about some lamb?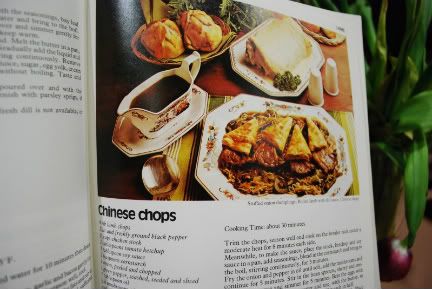 The soy sauce makes the lamb chops "Chinese"
Lancashire-Style Hotpot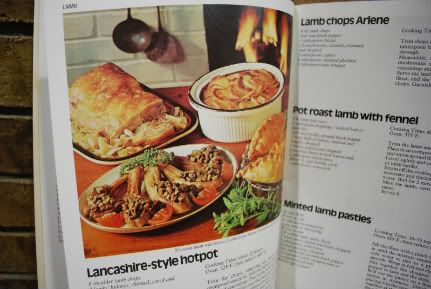 This has lamb chops, and lamb kidneys (skinned, cored, and roughly chopped.
Pork time: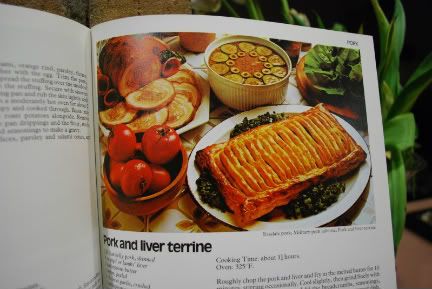 Pork and Liver Terrine inclydes pork(duh), pigs' or lambs' liver! Your choice!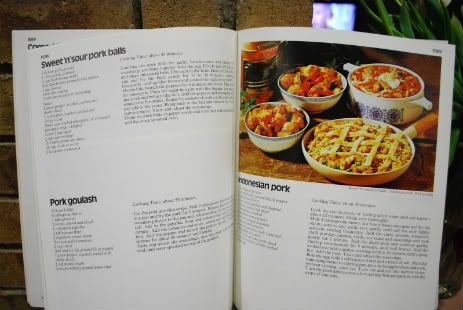 Indonesian pork. I wish there was a picture of the Sweet 'n' Sour Pork Balls
And now, sausage!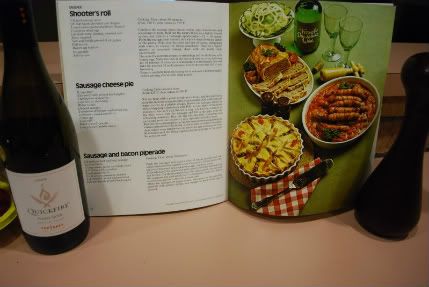 Yuck.
Variety Meats? Yes.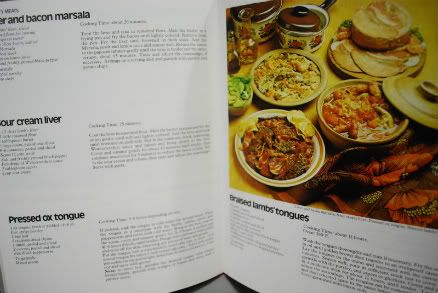 The picture shows Braised Lambs' Tongues. The opposite page contains recipes for three culinary delights:
1. Liver and Bacon Marsala (I prefer my marsala with extra liver)
2. Sour Cream Liver (my favorite.....in hell)
3. Pressed Ox Tongue (just like momma used to make)
Lookie here: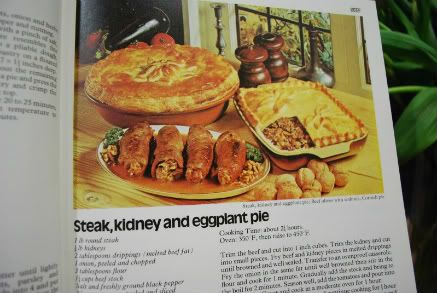 Steak, Kidney, and Eggplant Pie! A new Thanksgiving tradition if you ask me.
Thank you, Rosemary Wadey, for putting together the most non-appetizing meat cookbook I have ever seen.
I will cherish it for all my days.