Outdoor Dining
Dale and I finally purchased a patio table (and chairs) that we love! We have known for years that we wanted a nice patio set....one that would last for a long time. We have gone through a cute set from target and another set from the grocery store. The set from Target fell apart after a few years and I never really loved the set from the grocery store (even though it was a steal). We happened to be at the Crate and Barrel outlet store looking for media storage when we found the table. It's original price was $1,200 but we got it for $300.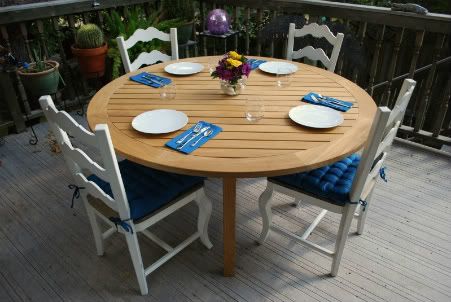 Now that's a deal! Unfortunately, there were no chairs at the Crate and Barrel outlet. We ended up looking at a few places before making our way to World Market.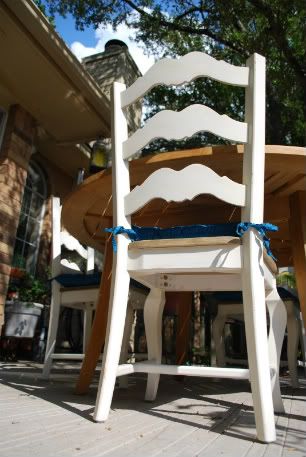 Which is where we purchased these cute chairs! They were also on sale.
World Market also had a wide array of beautiful seat cushions to choose from. We chose these in "Moroccan Blue" and bought cloth napkins to match.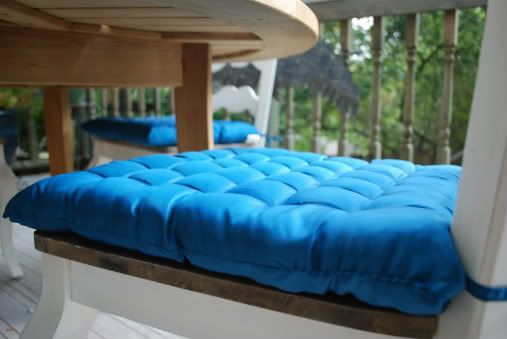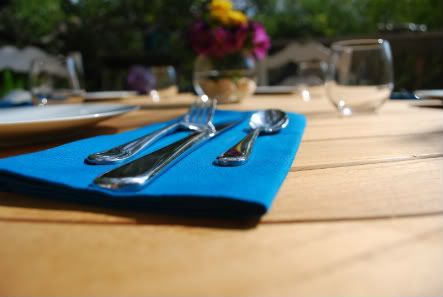 A few more pics...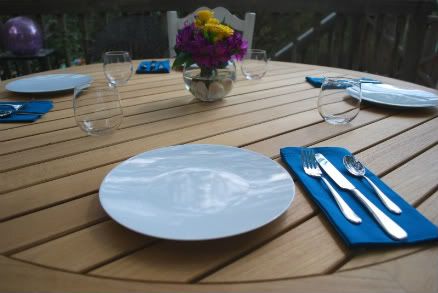 I thought this was a neat shot: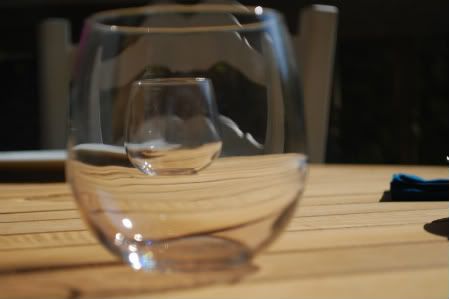 I got the flowers (already arranged) at HEB. I have been wanting a small vase like this for some time. Thanks, HEB.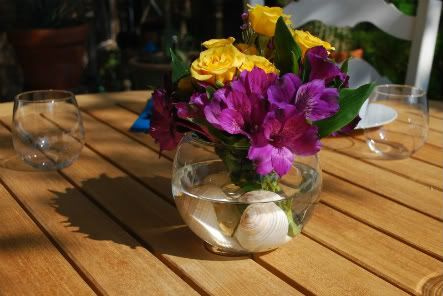 Last one:
In Other News:
I think I know what I want to be for Halloween. It's just around the corner!
I'm ready for my house to smell like pumpkin spice and cinnamon. Fall candles rule.
Got a Deer Tick show coming up! They are playing at the new Emo's in East Austin. I've never been to this venue. Not even sure if it is open yet.
I am sad because I missed Delta Spirit. That will be the 4th o5 5th time Delta Spirit has come through and I have missed them. Ugh! I won tickets to the Austin City Limits taping of Coldplay (which was happening the same night as Delta Spirit) so I went to that instead. If I could do it all over again, I think I would have given my Coldplay tickets away and gone to Delta Spirit. Coldplay is a really good band, but I am not a really big fan. I really like Delta Spirit, though. Dang. I got lured into going to the Coldplay show because it was an ACL taping that will show on New Years Eve. Going to an ACL taping, to me, is not like going to a real show. It is shorter and the sound is different. They are mixing the sound for TV....not for a live audience. Does that make sense? It was still fun, don't get me wrong, but I might have enjoyed myself more at the Delta Spirit show.
Next time, Delta Spirit. Next time.