PINNING!
****ATTENTION DUDES!!! THIS POST IS ABOUT ARTS AND CRAFTS. YOU MAY BAIL OUT NOW OR CONTINUE READING. JUST DON"T COMPLAIN THAT I DIDN'T WARN YOU. OH, I ALSO MENTION A BABY SHOWER.****
If Charlie Sheen were on Pinterest, he would be "pinning!"
Right?
Hahaha!
What? You don't know what
Pinterest
is? It's crack, that's what it is. Very addictive. It's also hard to explain. The Pinterest site describes itself with the following:
"Pinterest lets you organize and share all the beautiful things you find on the web. People use pinboards to plan their weddings, decorate their homes, and organize their favorite recipes."
I'm not going to try and describe it any further. I am not here to explain Pinterest to you. I just want to explain that it is super addictive and I have spent hours upon hours of my life "pinning" things. Many of these things are 'do it yourself' projects. I have maaaaaany projects waiting for me to actually do.
Many minus one, because I accomplished my first DIY from Pinterest this weekend!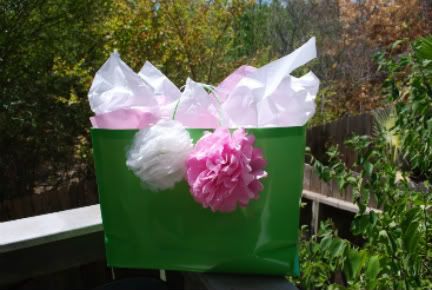 I made these decorative "poms" to jazz up a giftbag.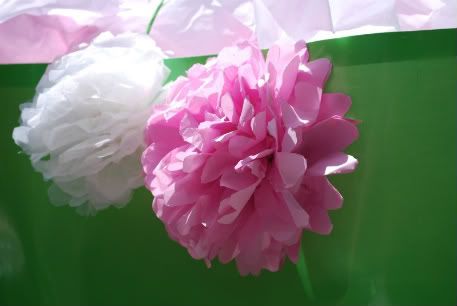 One is made out of wax paper and the other is made out of tissue paper. Super easy.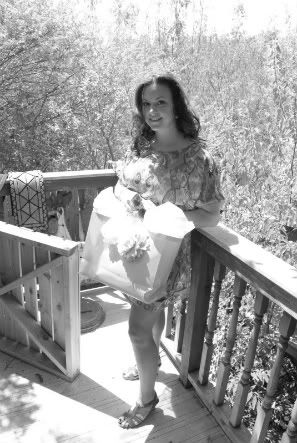 I brought that bag to a babyshower and all of the gals seemed to like it. It's cheeper than buying a bow.
I don't know why girls like to make things pretty, but we do. It's in our DNA.