Meat by Franklin
Let's talk meat, shall we?
At Franklin BBQ, Dale and I tried it all. We were warned that they may be out of ribs by the time we made our way to the counter (after waiting 3 hours in line) but we got lucky. They had ribs and so we had the ribs, and the brisket and the turkey and the sausage and the pulled pork.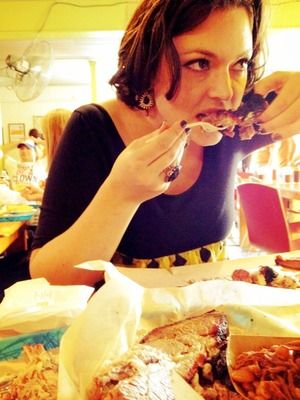 Normally, I don't really go for the pulled pork. I'll take a bite of sausage but I never eat even half a link. That is because I never had sausage or pulled pork the way Franklin does it and sister, Franklin do it gooooood.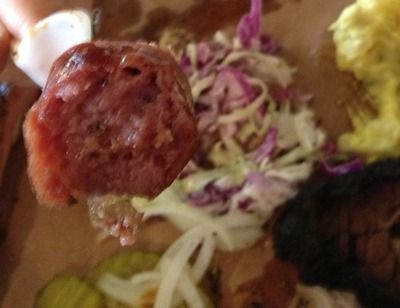 The meat pics are blurry as I was rushed when I took them. I knew I wanted to document the experience, but I wanted to eat it so badly. No time for setting up a good shot. No way to hold my iphone steady as my hand was trying desperately to shove the food into my mouth.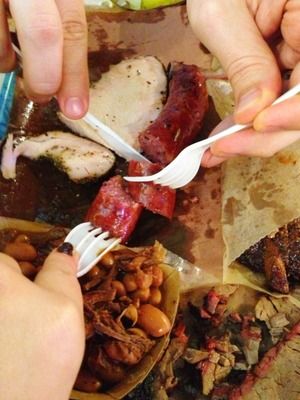 Pulled Pork: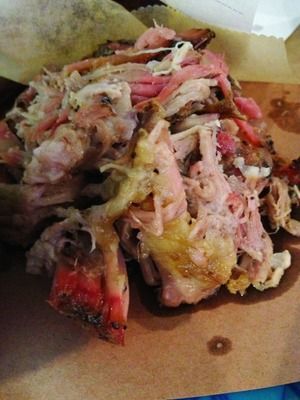 Good lord, that was good.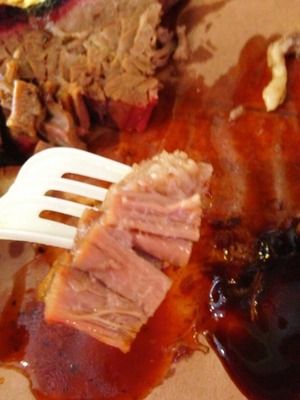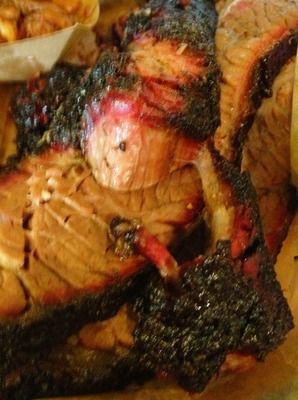 The brisket was amazing, but I was not as blown away by it as I was the sausage and pulled pork. I think it is because I was expecting the brisket to be great and had no great expectations for the other meats.
The ribs? They fell off the bone.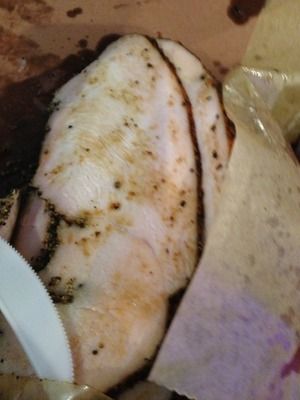 Turkey? Juicy, my friend. J-U-I-C-Y!
This photo was not set up. Dale was not making that face for the camera. He was mesmerized by the meat. I thought he might start to cry.
Was it worth the three hour wait? Unless you are starving and waiting in line for your ration of food during some sort of economic crisis, I don't think any food is worth waiting 3 hours for. Having said that, the wait in line was fun.....part of the overall experience. You bring some beverages, some chairs, some music and some friends and you feel like you are at a tailgate party or somebody's back yard BBQ. The employees are VERY nice. The nicest food service workers I have ever met, actually. Our experience at Franklin BBQ was great, from start to finish. I highly recommend this joint.