Self with Sushi
Blogtember 13th- "self portrait"
It's Friday, people. I don't have the energy to take a fantastic self portrait. Instead, I will use these I took with my computer (yesterday) as I was eating a sushi snack: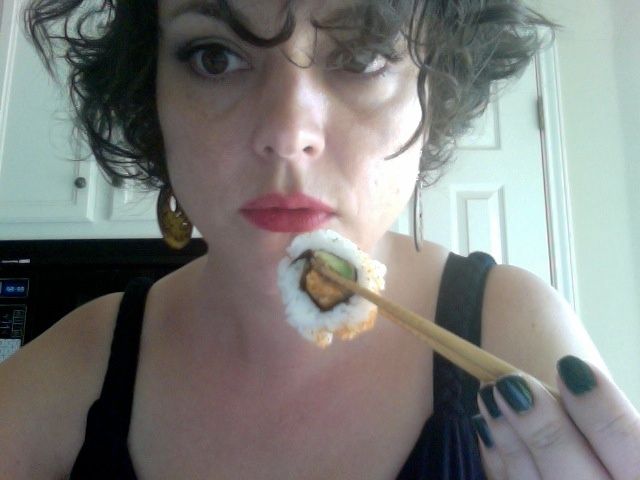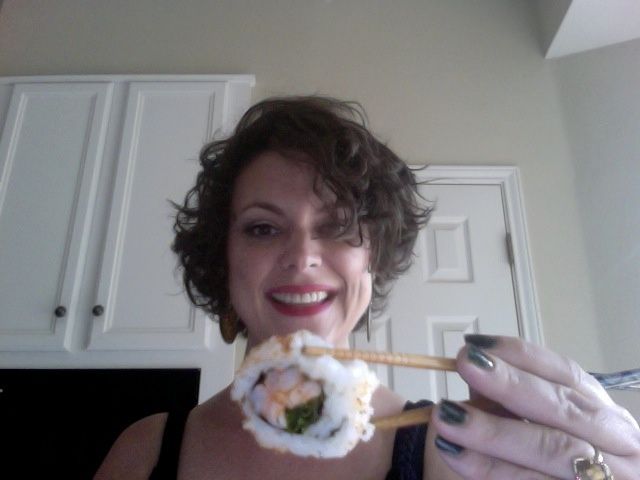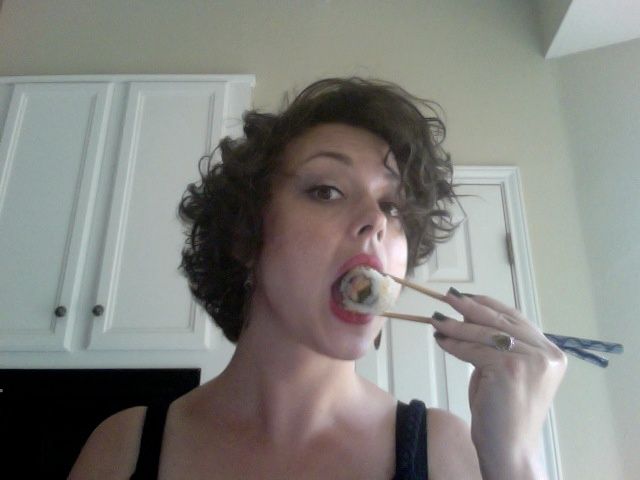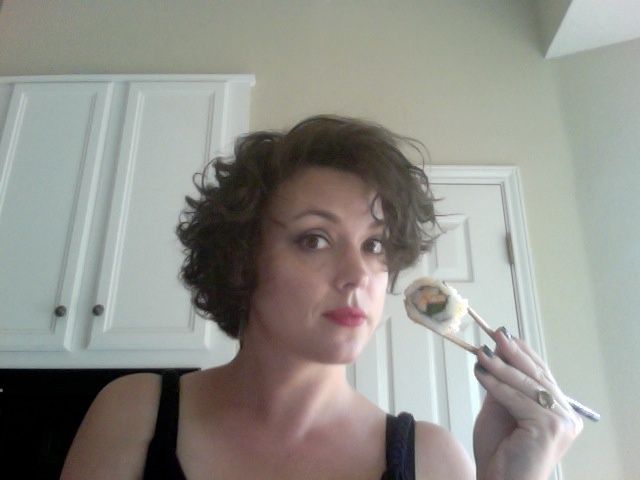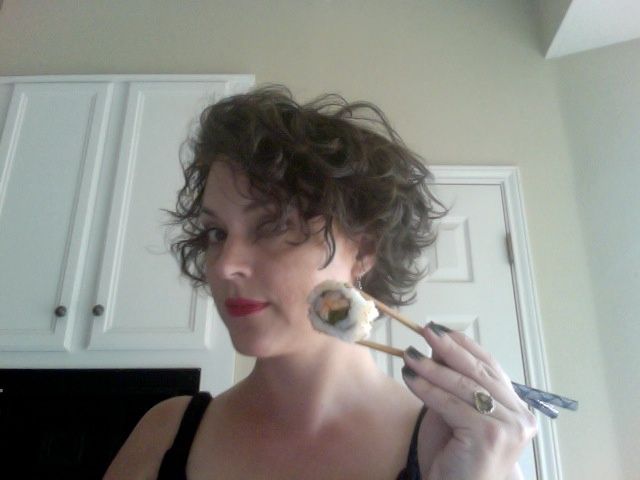 And a creepy full length mirror shot (complete with flash)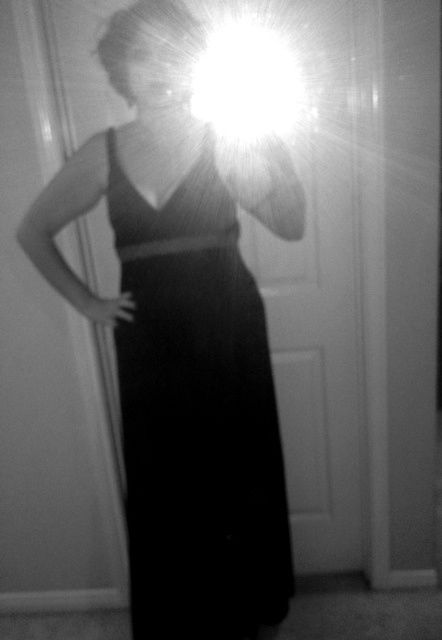 That's an old school type selfie right there.