Cards
For several years now, I have gotten very...um....creative(?) with my Christmas cards. When the mood strikes, I pull out all of my markers, confetti, stickers, photographs, pens, pencils, glue. shape punches, scissors, and whatever else I find fitting for a good card. I spend quite a bit of time on everybody's card. Some people get an elaborate letter and a drawing, some get a nice note, some get pencil shavings and a poem. It just depends on my mood at the time and who the card is going to. If I don't think you will "get me", you get a regular nice note. If I know you relish the weirdness I bring, I bring it. This year, I did not send out cards to all of the people I normally do. My computer screen was broken so I could not pull up all of my addresses. So, if you read this and you did not get a card I apologize. I'll get ya next year.
I did take pictures of some of the cards I sent. Check them out:
Here is the first one I completed. It went to Amy, Will, and their new baby Jack:
That multi-colored odd ball inspired several of the cards that followed: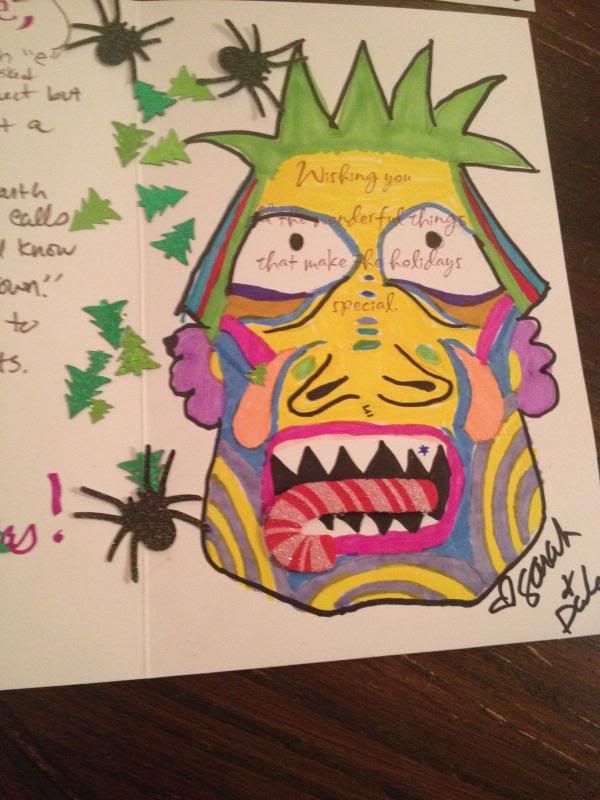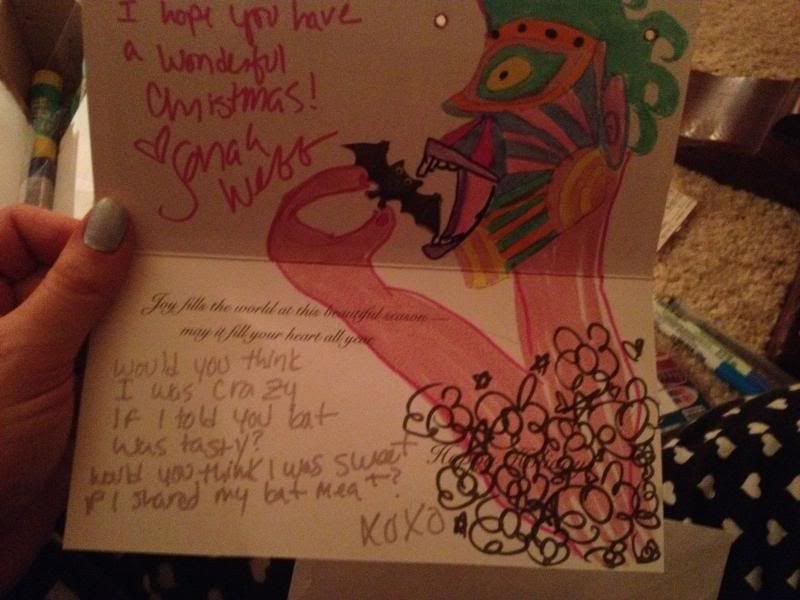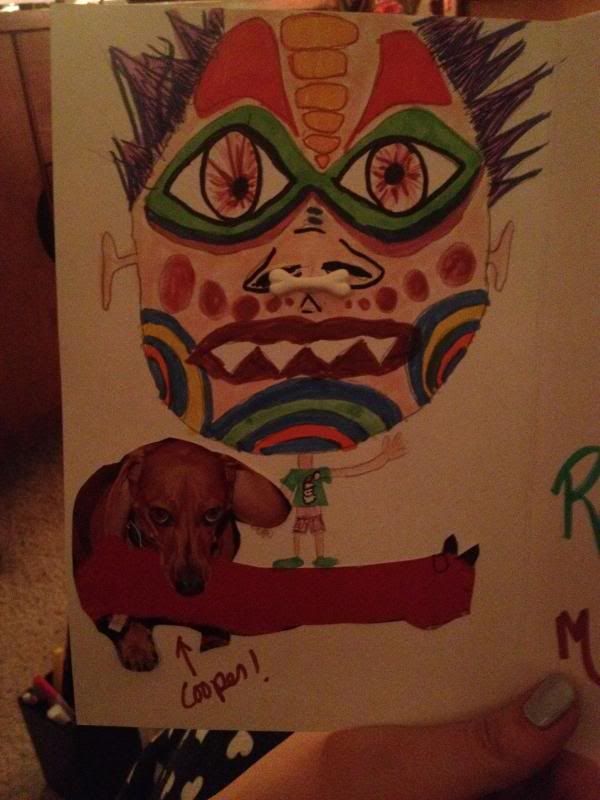 I had some cards that opened by lifting the flap up instead of to the side (book style) which inspired this dude, Big Mouth Bob: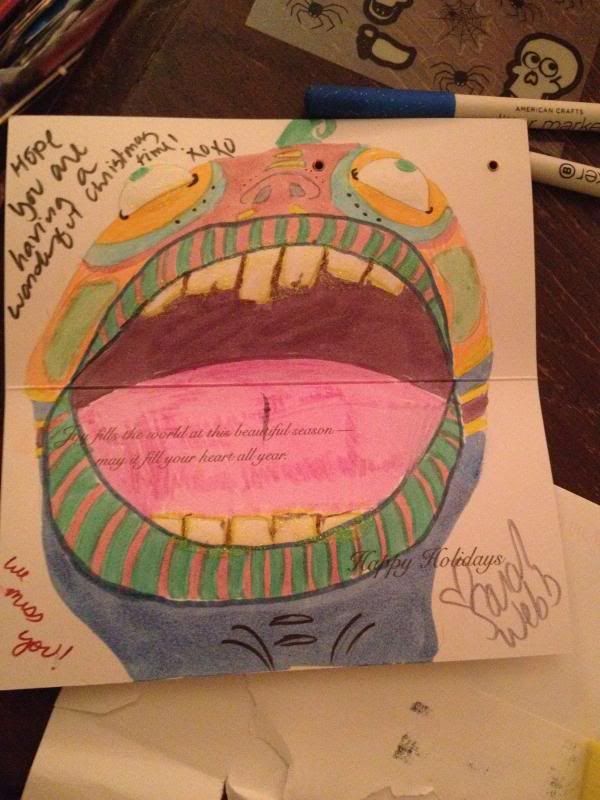 Then I had a few stickers that said "Warm Blessing" which made me think of puke so I made the odd ball puke...
Then I got involved heavily in spiders;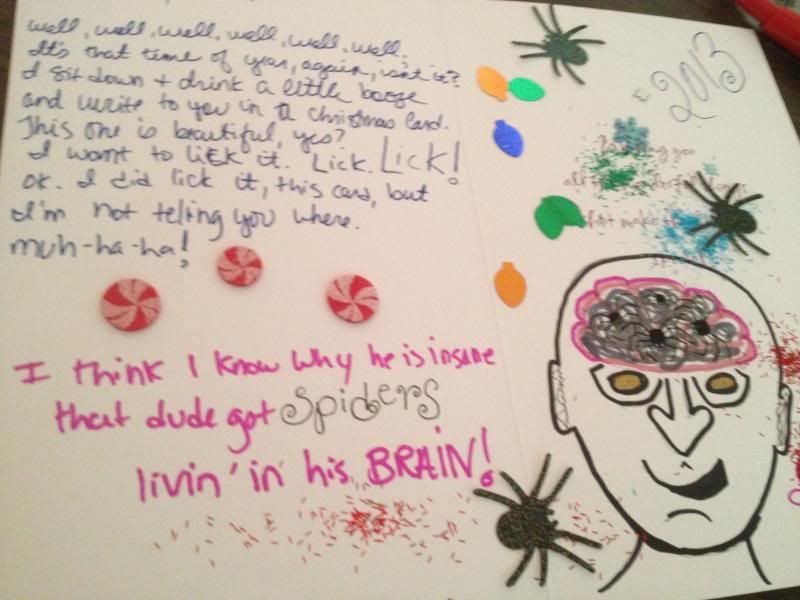 And facial hair:
And drag monsters: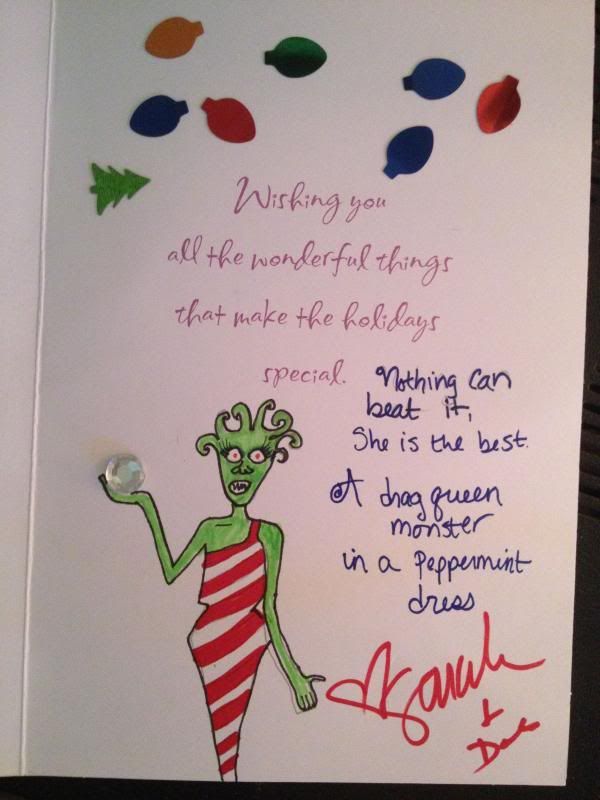 And back to odd-ball scary guy: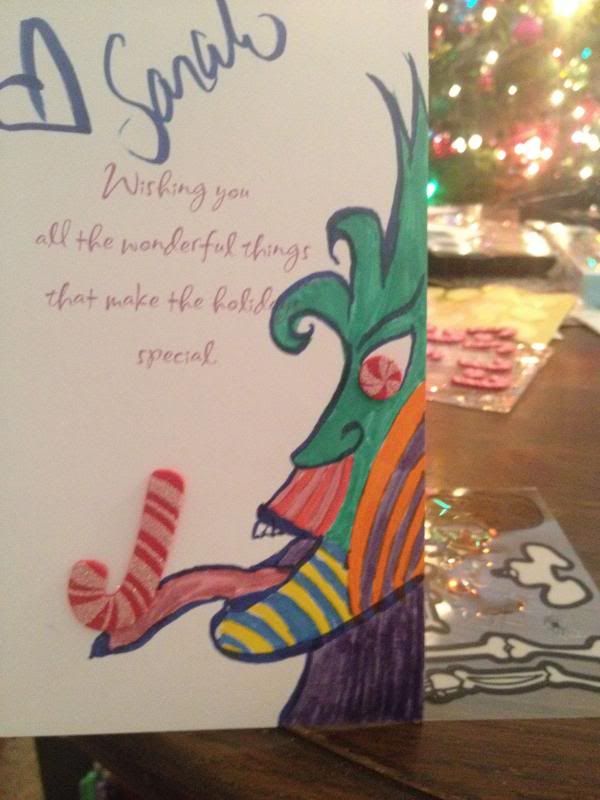 And Krampus for my buddy that likes Krampus: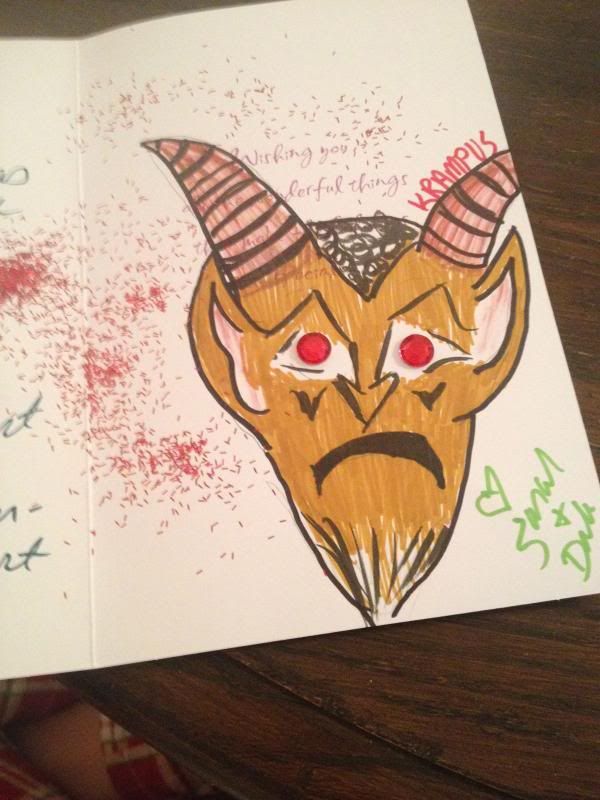 So yeah....there's that.