NYE 2013 (Part III)
Dale and I couldn't remember the last time (if ever) that we spend New Years Eve alone. The last 2-3 years, We have had people over for dinner.
Here is our set up from last year: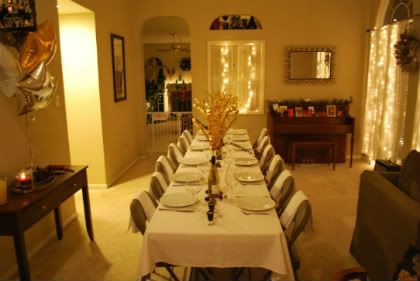 I somehow don't have any pictures from 2011, but here are two from 2010 when we had dinner at Josh and Tirzah's lovely home: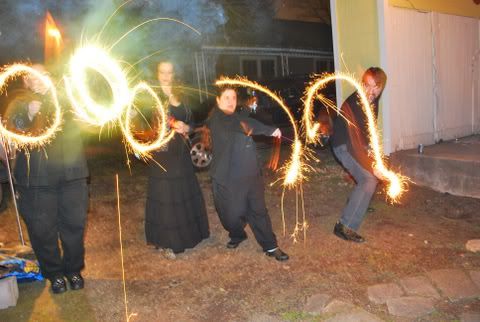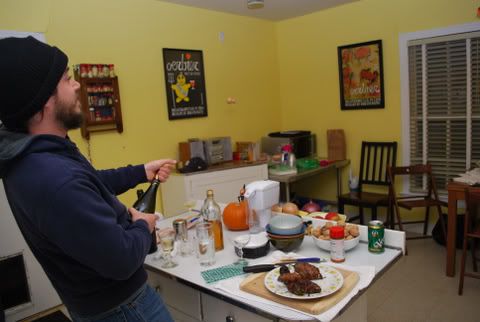 This is back in 2009 (our first time to host NYEPRD (New Years Eve Prime Rib Dinner).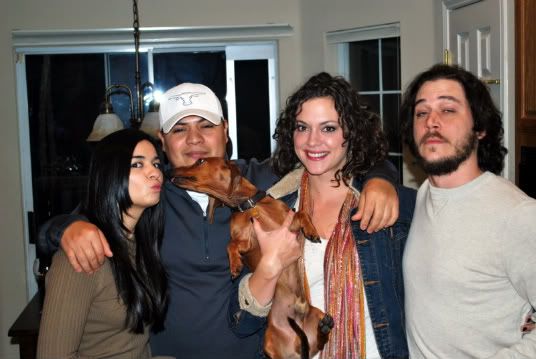 So young! Also, I cringe when looking at how I was holding Cooper. This is NOT HOW YOU HOLD A DACHSHUND! They are prone to disc disease and need their spine supported. Hold them like a football.
I know we saw the LIONS play Trophy's in 2008, but I don't have any pics. As far as 2007 goes.......you got me. I don't have any pictures saved from that night either. I'm sure it was crazy.
Here is 2006. Rachel, Lee, Dale and I went to see Basin Street at Old Emo's.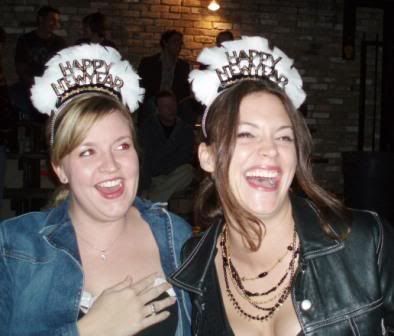 Guurrrl, we cute.
So, while we were always together on NYE Dale and I were also around other people. We didn't have a plan so we sat down with our Sparkling Rose (I highly recommend this) and Lonestar beer and we started playing records:
And then we had some more to drink: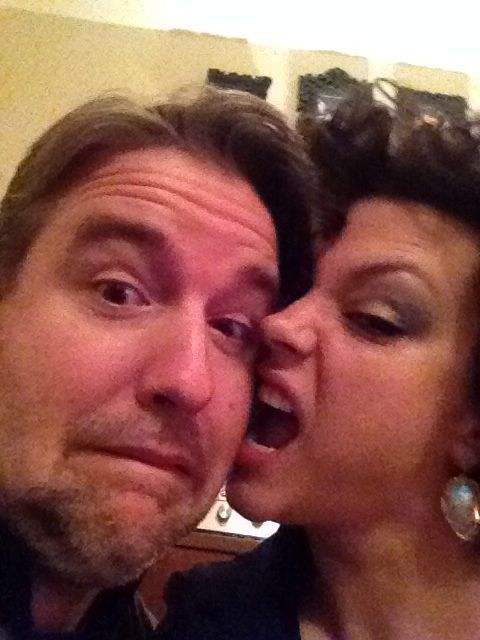 And then it was midnight! We made this video and posted it to Youtube and Facebook for our friends and family:
More to come in the final installment (which I will probably post tomorrow).