NYE 2013 (Part II)
As we rushed home, visions of Charlie suffering filled our heads. In my mind's eye, I could see him staggering around and perhaps foaming at the mouth as he began his descent into a diabetic coma. I began to feel tight in the chest. My anxiety was up and I was scared. I texted my friend Rachel and asked if she and her fella could swing by our place to get Charlie and bring them to their house. They live close to the emergency vet so it would not only ease our mind to know he was with them, but cut down the amount of time it took to get him seen by the vet. Rachel and Larry were very kind and got out on the streets on the drunkest night of the year. They did not have keys to our house so they knocked on the door to alert the dogs and then went to the back gate and called the dogs. Charlie ran right up to the side gate and Rachel and Larry scooped him up. Poor Cooper must have been pretty confused.
They let us know Charlie looked alright and that they had them. We met them at their house where Charlie greeted us with a growl. Stinkin' dog is in a different house for 20 minutes and he has already turned on us. He looked 100% normal, but we were still scared the Xylitol was doing its damage. Off the the emergency vet we went.
We were told that the amount of Xylitol in the gum Charlie ingested was not enough to harm him. The vet consulted with animal poison control to be sure. They didn't even have to induce vomiting. That was an expensive price to pay for piece of mind, but it was worth it. The vet told us to keep an eye on him as the gum wrapper and packaging could cause some discomfort as it was being digested. Pu-lease. That I was not worried about. Charlie eats petrified dead frogs on the regular. A little paper would not bother him. We walked Charlie into the Vet's lobby (which was empty when we arrived but full as we were leaving). Charlie tried to eat a cocker spaniel, which upset everyone in the joint. I made apologies and rushed Charlie outside where we waited for Dale to pay up and obtain the paperwork.
By the time we got home, it was close to 11:00. We decided to stay home with the dogs at this point. It would be damn near midnight by the time we would make it to the party on the other side of town.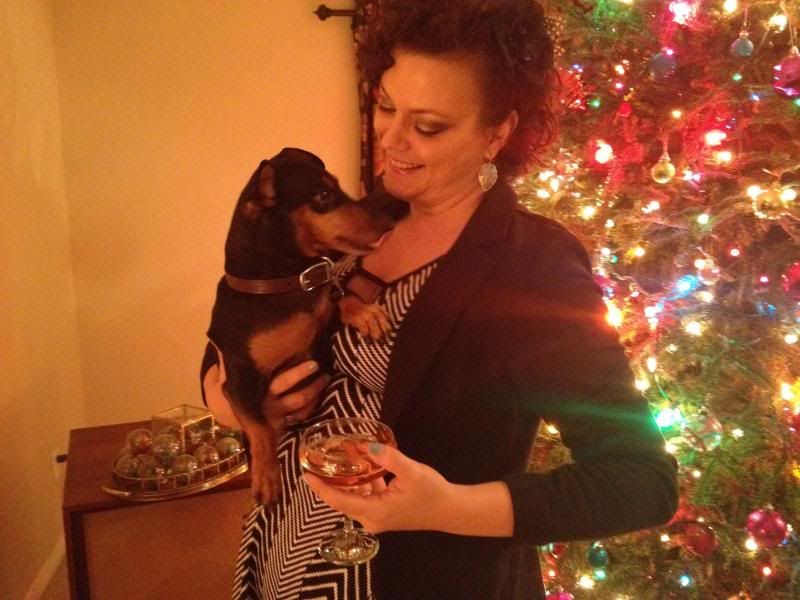 The dogs were happy to have us and we were happy to snuggle them. Both dogs have been through some pretty bad health scares. If you are a pet owner, you know the doom and gloom you feel when they are ill and the happiness you feel when they get better. We were on cloud nine.
Well, at least most of us were:
Cooper was a little pissed that he was left all alone for a little while.
After we hugged our dogs Dale and I realized we would be Celebrating the new year just the two of us style. What were we to do?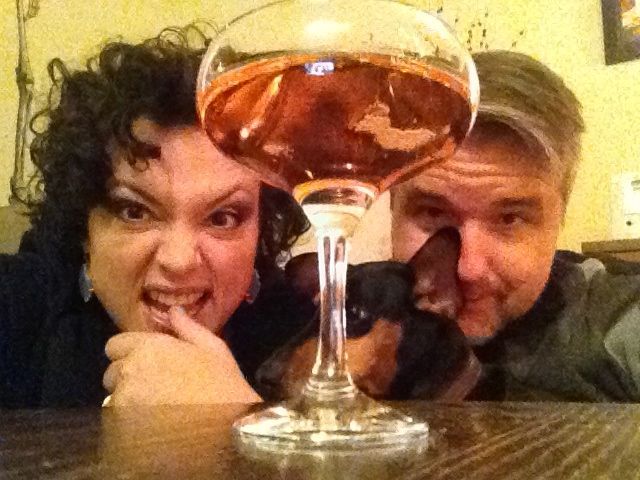 To be continued...