NYE 2013 (Part 1)
On New Year's Eve, Charlie got into my gum: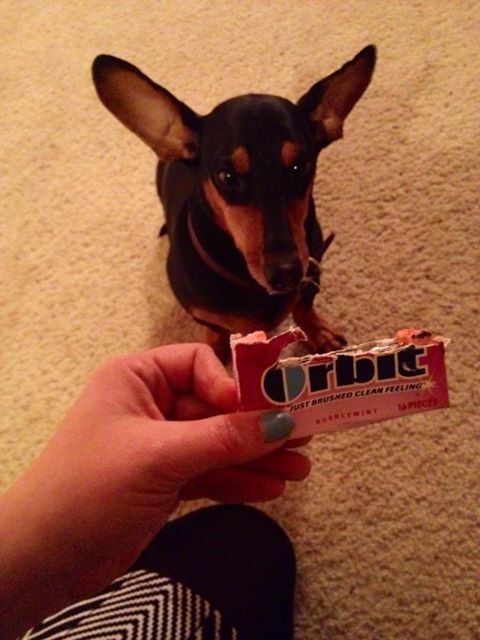 He almost got into it twice as he made a lunge for the delicious bubblemint while I was taking this picture: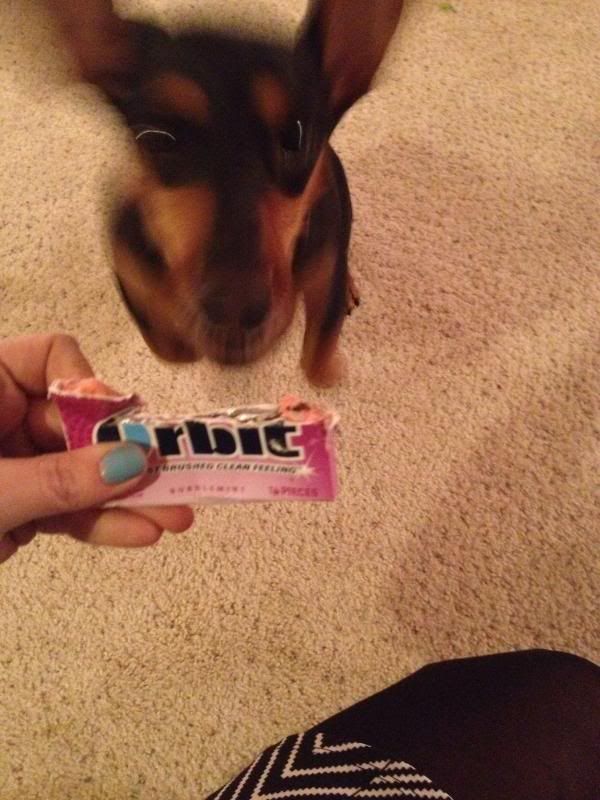 It looked like he chewed the tops off a few pieces. Several pieces were missing from the pack, but I don't know if that was from Charlie eating them or from me chewing them. Anyhoo, I didn't think much of it and continued to get ready for our night. We got dressed and set out to have some sushi at Osaka Monsun before traveling to the party:
Guuurl, we had us some Udon:
A couple of sushi rolls, and some nigiri. MMMMM!
(Nigiri is sliced raw fish with a molded ball of rice underneath. More like an oval shape rather than a ball, really. You can taste the flavor of the fish better than it's sushi roll counterpart. I also adore sashimi, which is just the raw fish...no rice, no roll).
Check out that gal eyeballin' our food. She ordered some cooked teriyaki dish. Pssssh. Amateur!
After devouring our meal, we drove 45 minutes to Dale's sisters house. We were excited to bring in the new year with friends and family. The minute we pulled up, I began looking for a piece of gum. Then I had a realization, there is an ingredient found in sugar free gum that is toxic to dogs. I remember reading about it back when Charlie ate his weight in macadamia nuts (also toxic to dogs). I did a quick internet search and sure enough, my realization was confirmed. Xylitol causes a rapid release of insulin and a rapid decrease in blood sugar in the dog's system. Coma can occur, as can liver failure resulting in death. It's no bueno. Now, Charlie ate the gum and we were with him for a few hours afterwards. He was fine. The internet told me that normally, you see the evidence of the blood sugar/liver problem within 15 minutes after ingestion. Back when Charlie ate the nuts, it took longer than normal for him to show a single symptom and then it was all BAM! CHARLIE IS PUKING AND HE CAN'T WALK!
I was afraid this would be the case again. Dale and I decided we had to get home and quick! We told the gals at the party that we had to split and then we were back on the road. 45 minutes away from our Charlie.
To be continued...