Jiffy Lube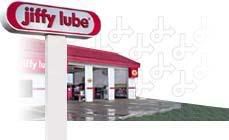 Ladies, are you tired of being hassled every time you go and get your oil changed? In the past, it seemed that every time I went to get my oil changed I would have to prepare myself for the same degrading experience. It would go a little something like this…(insert the wobbly mind fade as you travel into my memories)
I pull into the Jiffy Lube around 8:00 for the early bird special featuring the low price of $19.99 for an oil change. A man, always a man, ushers me into the garage making sure that I steer correctly over the pitt. With a big smile, he asks me how I am doing. "Fine" I always say, even if I am not doing fine (I just don't think the jiffy lube man really wants to know about my menstrual cramps when he asks how I am doing). With his trusty clipboard in hand, he asks me what kind of oil I use. If I pause to think about it, he gets an "awwww, isn't she cute" grin on his face and says, "You don't remember"? Sometimes I do, and sometimes I don't. What is the big deal? He can figure that out by looking under the hood. I think they just ask that initial question to see if you know anything about an oil change. When I tell him I am here for the $19.99 oil change, they ALWAYS tell me that they recommend I go with the $39.99 package because my car has so many miles and blah bi de blah blah blah. "No, I just want the regular oil change please", I reply to their dismay. They start their work and try to tag on extra charges. "you need a new air filter, and this fluid is low, and OH you really should get a tune up which we can do for you now". GRrrrrrrrrrrrrrrrrrrrrrrr. By the time I leave, my neck hurts from the amount of times I have to shake it side to side as I turn down all of their suggestions. (fade back to the present)
Today, my friends, I had a different experience. Everything started as usual. The jiffy lube man came over and told me I should really do the $39.99 deal. Right in the middle of his shpeal, the manager said to him "NOPE, she does not need that. Give her the regular oil change". The other man was stunned! "Really?" he said in obvious disbelief. "Yessir" , replied the other man. Then this mystery worker approached my car and said, "Sarah????". At first, I thought he knew me. I then realized that he had looked up my customer info using my license plate number. "That's me" I said. "Nice to meet you, I am Daniel (I think that was his name) the new manager here". We chatted for a second, and he took over the oil change that the first guy started. NOT ONCE did he bring up my air filter or fluid levels. When the job was done, he came and reminded me that my inspection sticker was out. I told him I was aware, and that I wanted to get it done today. I asked him if he knew of a place nearby and he told me that the Goodyear service station right behind them would do it. "But be careful", he warned "I think they are doing emission tests now". Like a father giving a daughter advice he continued with "these days, a lot of mechanics will try and take advantage of women. It is just what they do. Hell, I got fired from my last job because I would not go along with that scheme. Anyways, if they tell you that you failed the emissions test and that you should pay them $300.00 to fix your problem you just leave that place and come back here. We can fix it for $59.99 at the most." Then, he surprised me with one final warning. "Don't let them JEW you out of your money". What if my maiden name was "Stein" or "Lefkowitz". Seriously, people need to watch their racial slurs. Still, I pretended to not notice his comment as I thanked him and drove away. To give him the benefit of the doubt, perhaps he meant nothing by his comment. Some people are not as sensitive to political correctness as others. Also, he was probably a stupid Italian WOP (haha, just kidding. I am part Italian ya know).
Besides the fact that he may be a Hitler Lover, the man has changed my jiffy lube experience from a moment of anxiety to a nice visit. This Jiffy lube is located at 13781 N Highway 183
Off the 183 access road right past Anderson Mill heading North.
Right now, you can get the early bird special throughout the day. I believe the special ends when this month ends. I suggest you go….unless you are Jewish.