To Trish, Emily, and Rachel
Remember long ago when computers looked like this?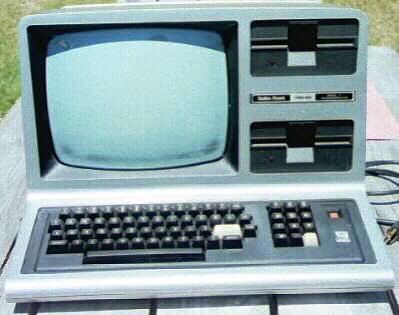 During this period of American Culture, it was ok for Pat Benatar to dress like this
I am not sure if was ever ok for Don Johnson to wear these shoes, but in the 1980's HE DID!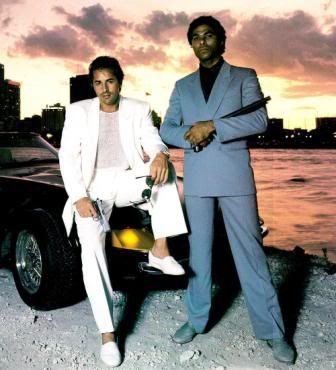 Oh the 80's……..you gotta love that decade, which is why I am submitting this Idea to Trish, Rachel, and Emily. HOW ABOUT AN 80'S PART TO CELEBRATE YOUR BIRTHDAY'S?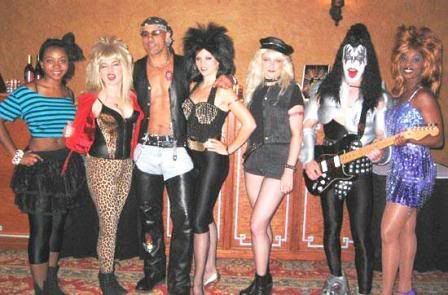 Last year, you all successfully threw the white trash party. Everybody had a great time dressing for the occasion. We loved the fact that you decorated the house in fake flowers and mullet pictures, and that you covered the windows in tin foil. Who could forget the white trash buffet featuring ants on a log and twinkies or my personal favorite, the clothesline hanging up in your front yard adorned with large sized undies.
If you want to do the white trash theme again, I will happily dress for the occasion. But wouldn't it be fun to look like this?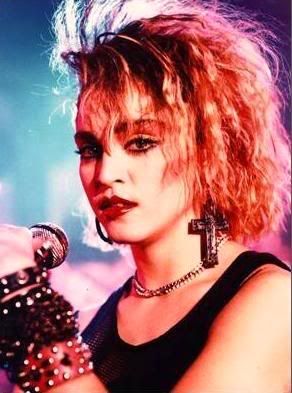 The costume possibilities alone are plentiful! People could come in hair band style so wonderfully executed by the members of Poison: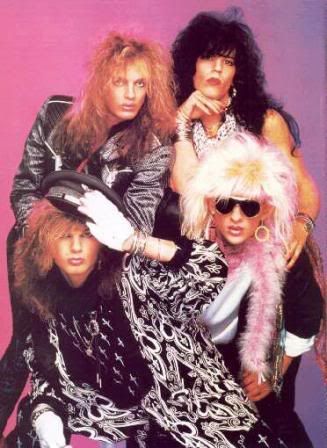 OR, people could look more like the weepy morose Robert Smith of The Cure: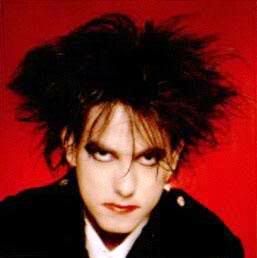 Oh the 80's…the decade when most of us believed that this man was straight: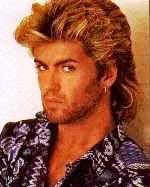 I had a crush on him anyway.
Oh the 80's…the decade when most people were confused about this man's sexuality and gender: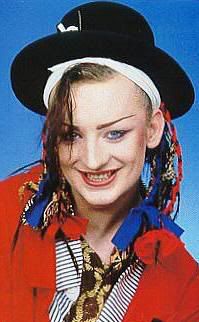 Yes, The 80's…the decade that turned out one of the best punk bands known to man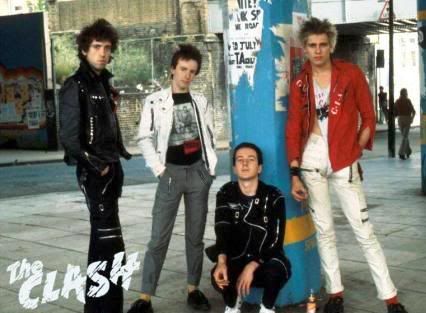 The 80's, when I had no Idea what Cyndi Lauper was singing about in her song "she bop" but I sure did like the beat.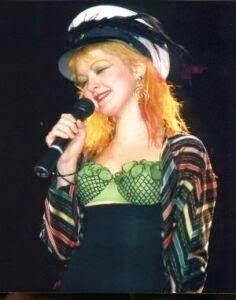 "She's so unusual"!
The 80's, when Michael Jackson was still black.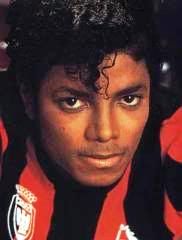 What a DECADE!!
Just imagine, we can listen to 80's music all night long! Colin can tell us stories of his youth as a teenager in the 80's. We can play pictionary and talk like valley girls! "oh my gawd, like totally awesome"!
It's just a thought.