Wigiddy Whack!
I wanted to tell you all a little something. First, we are all clear on my little wig obsession yes? Wuz that? You need proof of my obsession? WELL FINE THEN! Before I take you on a picture journey of the proof , here is a little disclaimer:
I have posted pictures of myself wearing all of these wigs (except one, maybe). However, you have not seen these poses.
Exhibit A: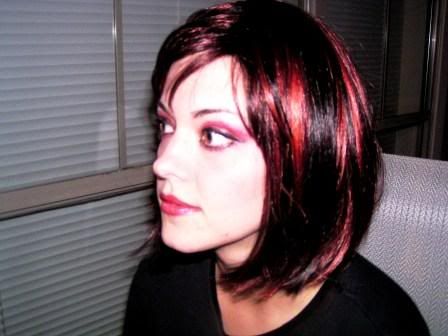 This is a nice rocker look. If my hair were really like this, perhaps I would be too cool to talk to you.
Exhibit B: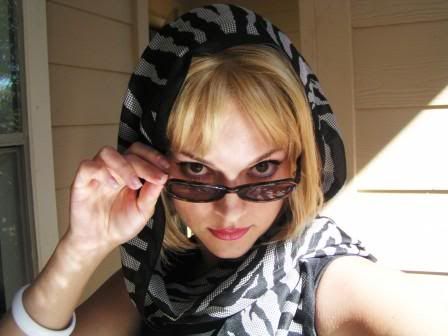 "Sleep with one eye open, for one day I will come for your children".
Good ol' blondie. She is a killer.
Exhibit C: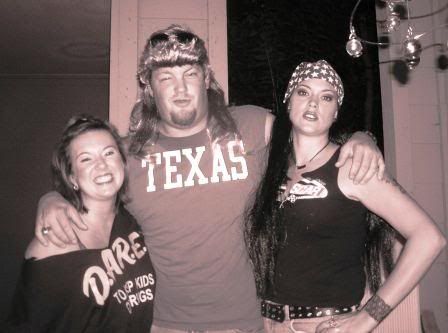 This one is a bonus because Colin is wigged-out right beside me in that lovely mullet wig. Laurie is not wearing a wig, but she can stay in the photo. You all remember my biker wig. Wait, lemme show you josh in that same wig:
Nice.
Exhibit D: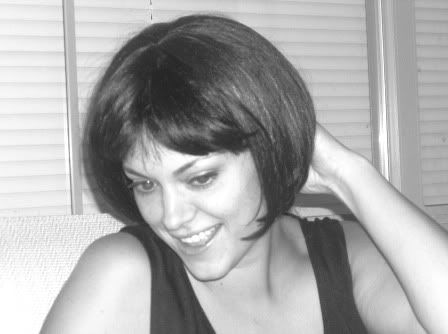 The Catherine Zeta Jones wig. (or as the nice Korean lady that sold me this piece called it "it micher doug-ah-resess wife wig")
So here is my point, I am this way for a reason. My family is bananas. That's right babies B-A-N-A-N-A-S.
Check this out, my lovely mother wears a wig because her hair is a tad thin. I think she looks fine without the wig, but she sure does look sassy when one adorns her pretty head.
As for my brother and father………..perhaps they could do without
Joseph Novice Richard the III (funny, my moms first name is Nancy and this picture makes me want to call my brother Nancy Boy)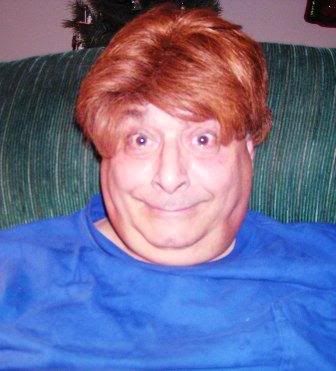 Joseph Novice Richard the II
I just don't think red is his color.
My mother has like 3 or 4 wigs. She usually only wears the red one, but she can be a blonde or brunette if she wants to. On Christmas, as we waited for my mother to come home, my 3 siblings and myself donned her wigs to surprise her when she entered the house. She was the most surprised at seeing my brother with hair. I wish I had a picture of that, but I don't. DAMN!