the secret
Today, the other first year graduate students found out the awful truth about me. What made the other girls stare at me with jaws agape and eyes wide open? I, Sarah W., am 28 years old….GASP!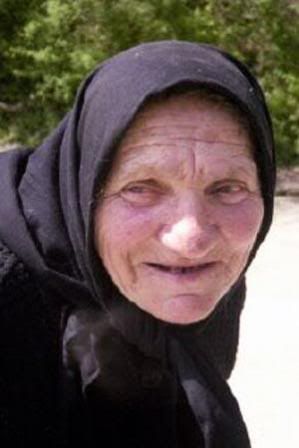 Is that you, Sarah?
The girls in my program range from 22 – 30 something so being 28 should not be that crazy. Some of the younger ones looked at me and said "Oh my gosh, I would never have guessed you to be 28!" Well I am, bitches! The same thing happened to me every semester in undergrad. I really thought it would stop happening in grad school as I am now a "traditional" student. Some of the gals thought I was 23, and some though I was 25. Ha ha, 23…how funny is that?
I guess the oil of olay with spf 15 that I have been applying every day for the past 8 years or so is doing it's job.
Or maybe it is because I dress like a high-school drop out.
Either way, I am not complaining.
I can't shake the feeling that some of the girls feel betrayed by my old age. Maybe they think I am actually a teacher, and that I was sent to spy on them. Would teachers wear earrings like this, I ask?
Those were the ones I wore today.
Would a teacher/spy pose like this?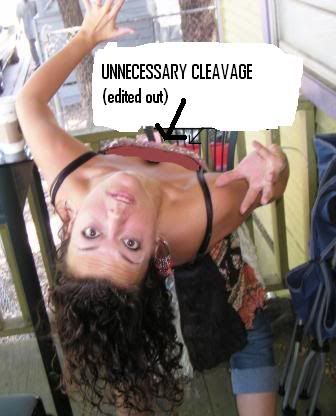 No, they most certainly would not. I was trying to pose like "Emily Rose" during one of her demonic/epileptic episodes.