Walking down 37th street
Rachel, Larry, Dale and I went to see the lights on 37th street. If you have never seen them, I suggest you do so. Here is a sampling of the "trippy light art" that you may see:
There are some political references-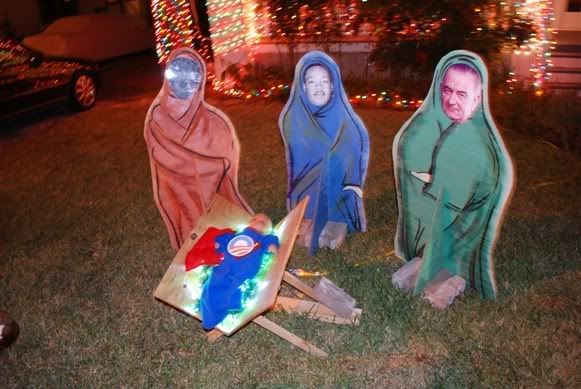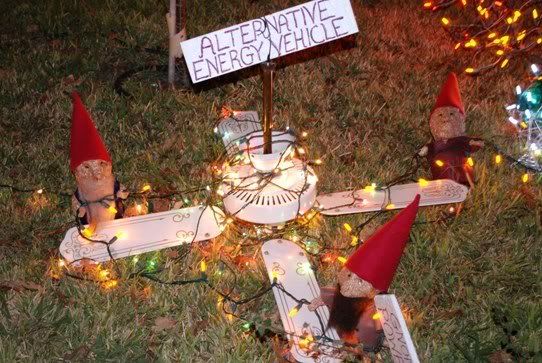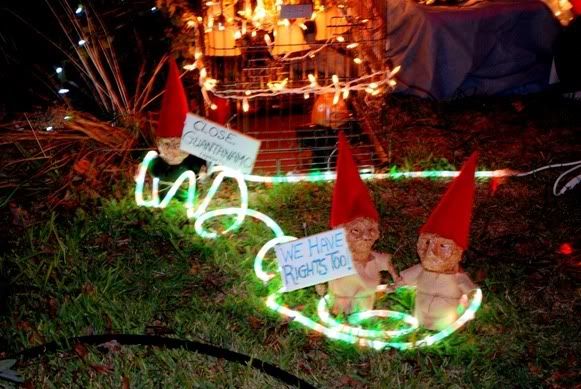 One of my favorites: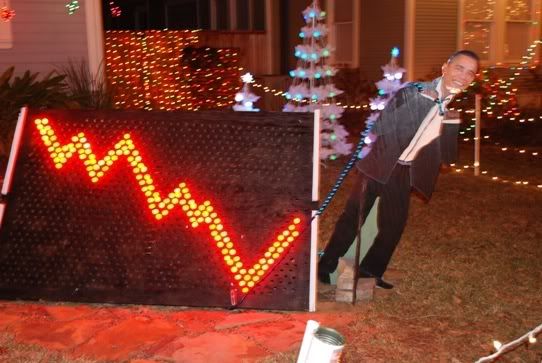 Some strange animal and bug configurations: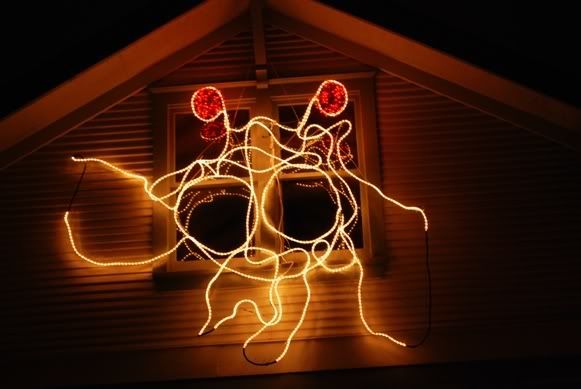 I thought it was a fly. Somebody else guessed Lobster and I also heard somebody guessing that it was a frog. Who knows?
This calls for a close up: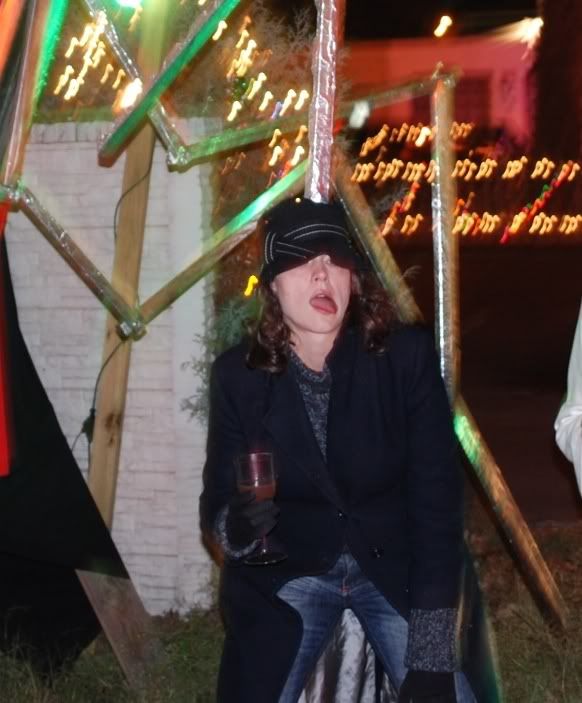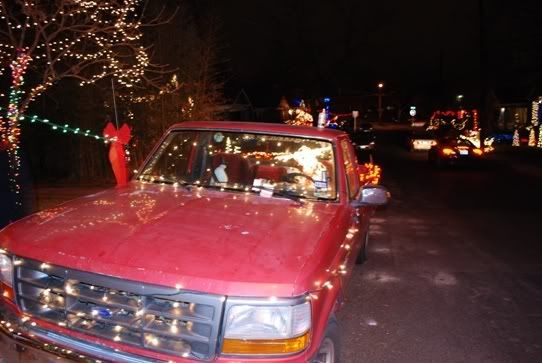 Yes, that is a drunken deer driving that pickup with a penguin riding shot gun.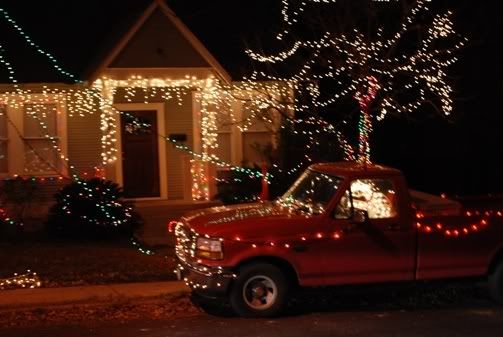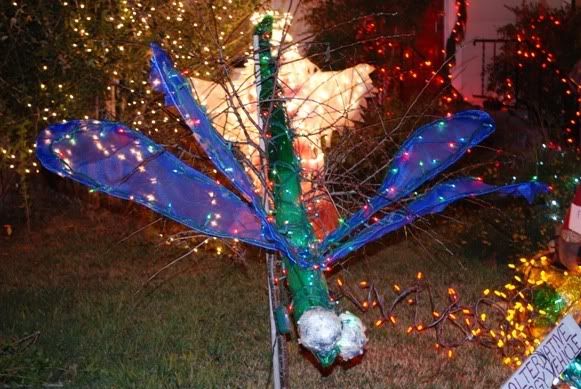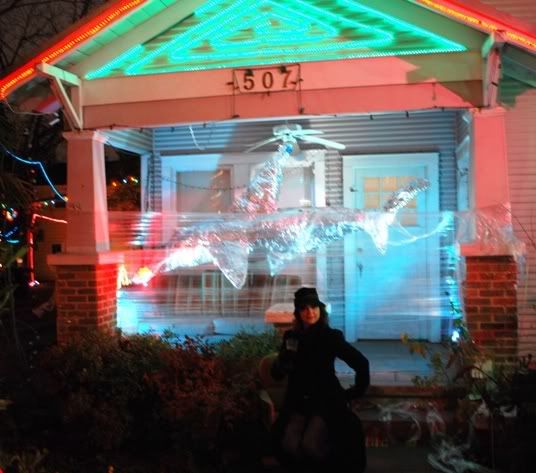 And the usual "junk" converted into awesome, creative, sparkling displays of the holiday spirit: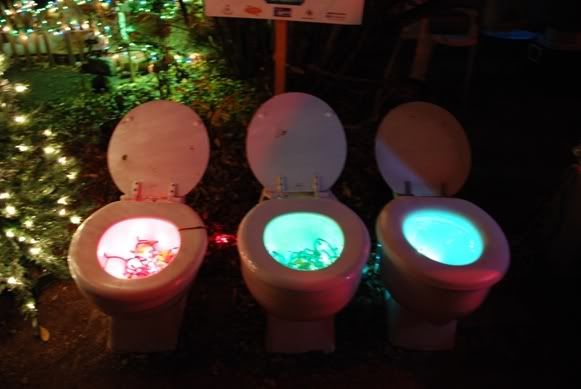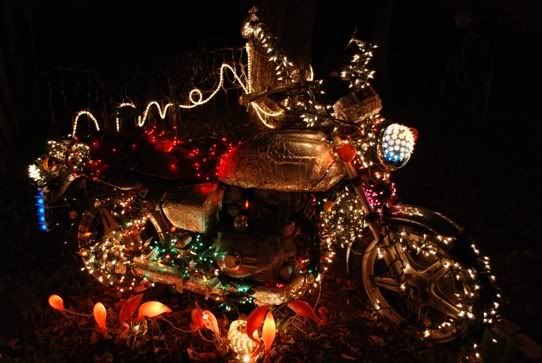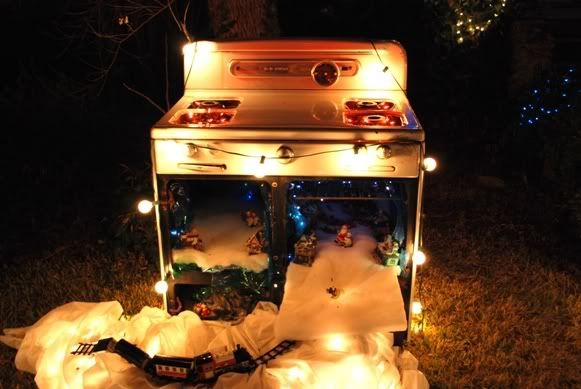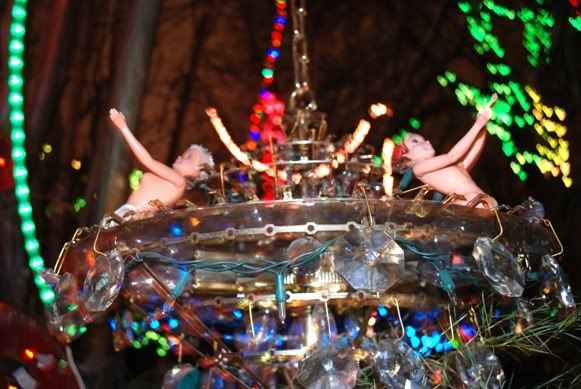 One of my favorites – "Whiskey River"
And another favorite- "Sock monkey nativity"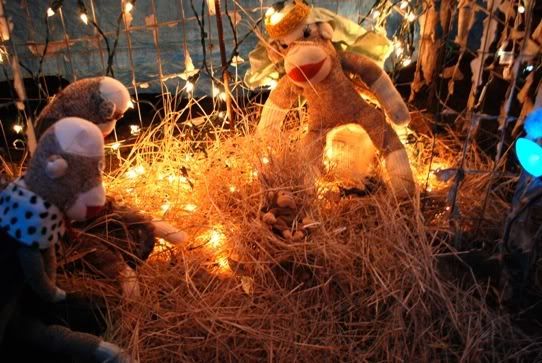 Hope you are having a great Christmas. I know Colin and Laurie are as they have recently been engaged to one another. Cheers to my good friends!