PJ's B-day part two: Flip Cup
Have ya'll ever played flip cup? It's basically the drinking game equivalent of a relay race.
I'm not sure if it is in the official rule book, but I think you have to bust a few dance moves while listening to The Notorious B.I.G before you begin.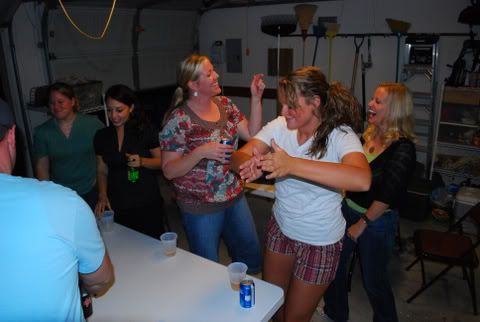 At least that's what our "party-goers" did.
Two teams stand on opposite sides of a table, facing one another. As there are equal players on each side, the players directly facing each other are opponents. In front of each teammate is a Solo cup filled with a standard amount of beer. Generally, the first line inside a Solo cup is used as a marker
At the start of the race, the first member of each team drinks his or her beverage. When finished, the cup is placed face up at the edge of the table, and the player who drank it attempts to flip the cup until it rests face down on the table. If he or she is not successful on the first try, the cup must be reset and re-flipped. Only after the first teammate is done flipping the cup successfully, can the next person proceed. Whichever team finishes drinking and flipping all its cups first is the winner.
Check out the Rudy's cup in mid air! Not sure why the Rudy's cup was in play..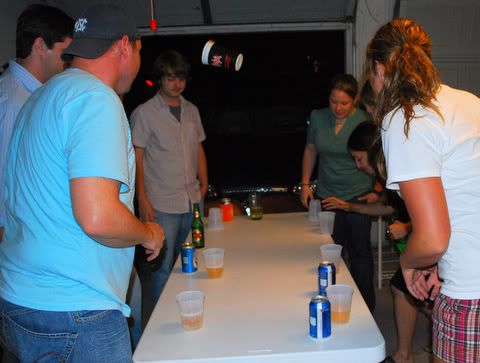 Guess who won this round?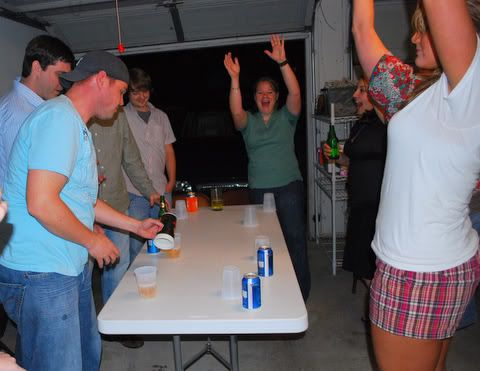 Cheers to the ladies!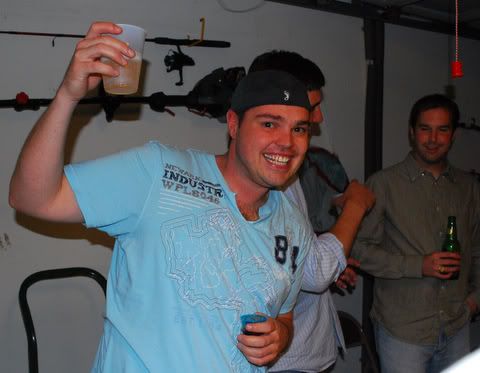 Dale decided to step in on the action: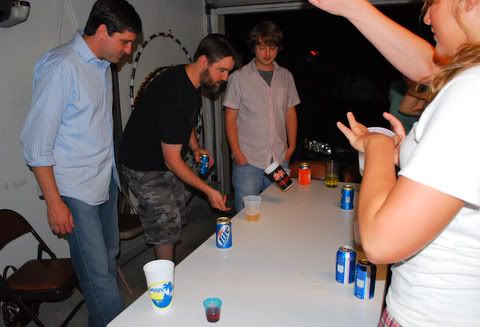 The boys are anxious for a win....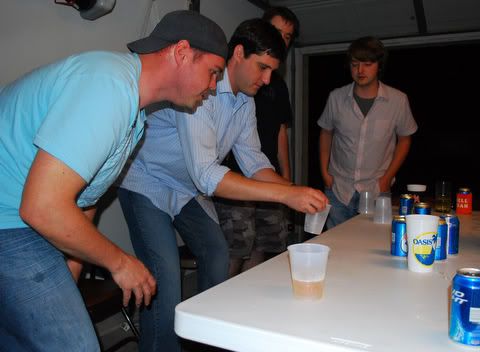 Can they do it?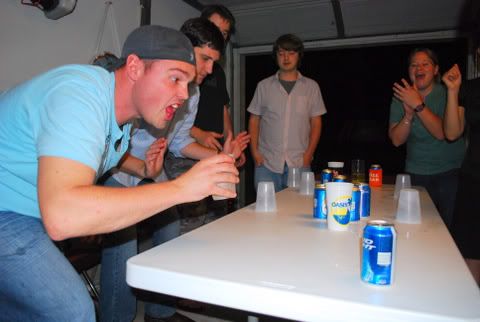 DRINK THAT BEER!
Boys win!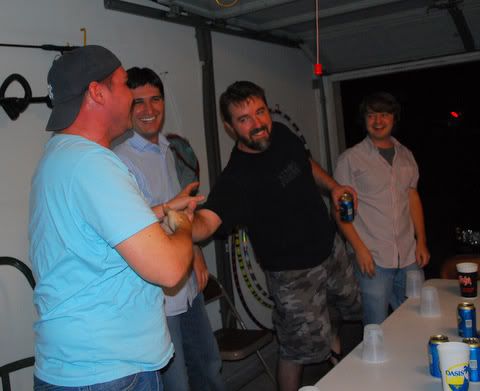 You end the game like you began it.......dancing to 90's hip hop.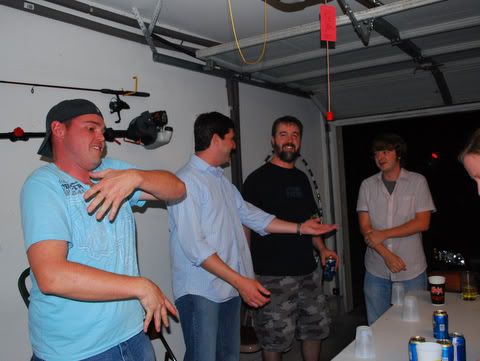 Or maybe he is giving his imaginary friend a hug? You be the judge.
The night has just begun at this point. I have more pictures to show you. Come on back in a day or so.
*Wiki provided the flip cup rules used in this post. Aw, thanks Wiki!