Sock Dachshund Charlie
I have completed my first sock dachshund. This was a bit harder than the other sock dog I did because I did not really have a template for it. I just tried to make it up as I went.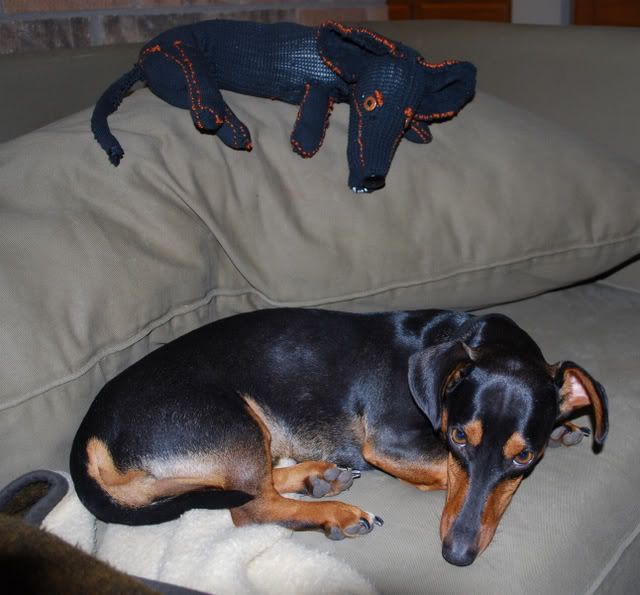 This Sock Dachshund was modeled after my dog Charlie. I could not really get a good picture of Charlie with the sock dachshund because Charlie HATES it.
I don't know why but every time I put the thing down next to him he gets up and moves away. If I persist, he runs away and will hide under the chair.
Cooper, however, is a good sport about it. He will even cuddle with my creation.
Sock Dachshund Cooper will be next. I think his will be better because I have had a little practice.
That is all.