NYE 2010
The NYE happening was at Josh and Tirzah's this year.
This is their back yard. It's huge! You can't even see all of it in this pic. That is the garage there in the background, not the house.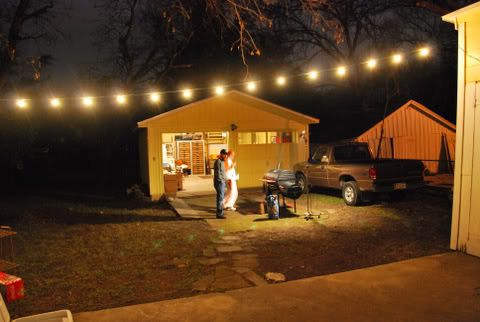 Love those lights. Tirzah took this one. I don't even know how to do that......making the light so soft and what not. She is talented.
The food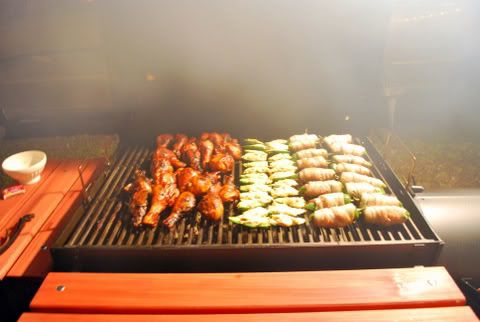 We had two different kinds of stuffed jalapeños,chicken wings, fajitas, and potatoes.
Tirzah's photo.
Here stands Josh in his lemon meringue kitchen: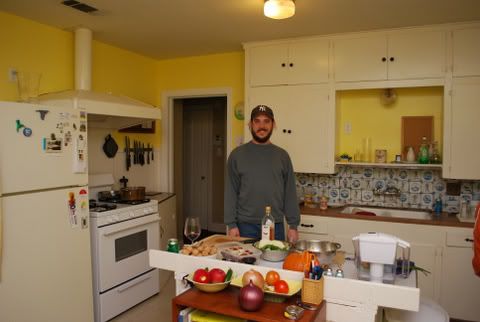 Hi Josh!
Here is Tirzah testing the chicken: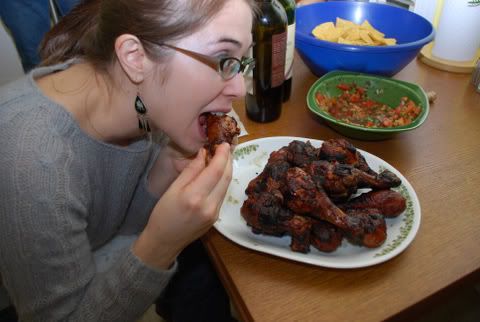 Sup Tirzah!
Mmmmmm, peppers for the fajitas: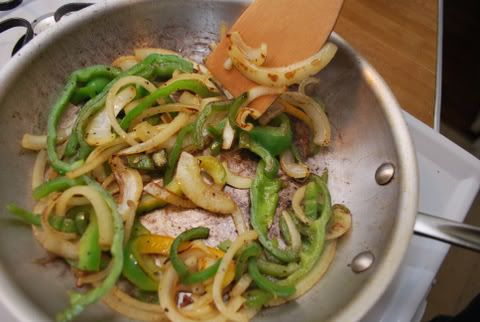 Tirzah took this one as well.
Dale in the basement, thinking about the government: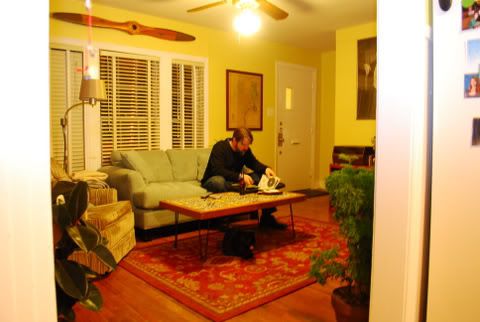 Actually, it's the living room.
More photos to come
In Other News:
I am enjoying a glass of wine and some chocolate. It's been a while since I have had wine. Not so long since I have had chocolate (Sunday).
VERY GOOD!
Saw a floor length skirt, at the thrift store, that was made of silk and cashmere. In my opinion, this blend belongs in a sweater and never a skirt.That's just my opinion.
I found several items of clothing that I never wore when I recently cleaned out my closet. I wore one of those items today. How it fit me I will never know. I feel like a balloon.
That is all.
Pretty boring, yes?