The Office
The tour of my office continues! Remember, I used the camera on my computer to take these photos so the quality is poor.
Here is the tippity top of my bookshelf. I stuck beautiful gemstones on it to add some pizzaz.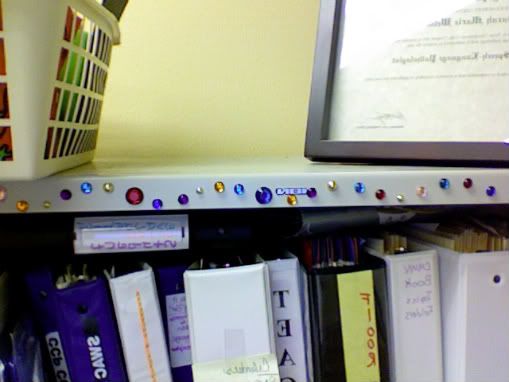 I have loads of books and materials. Not enough room on the bookshelf for all of it.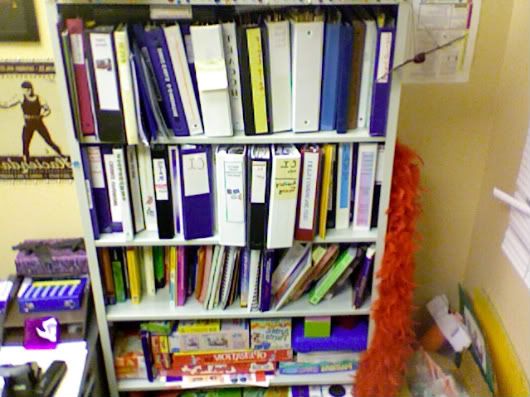 See how it spills out onto the floor?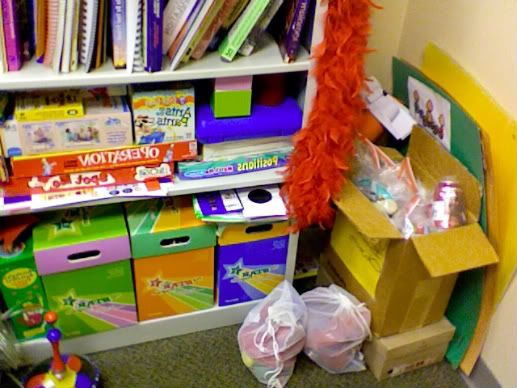 Why yes, that is a red boa. I forgot where I got that. I am pretty sure somebody gave it to me. All I know is, you don't turn down a free red boa. You just don't.
My buddy Josh gave me both of those dachshund prints. Above the dachshund prints is a Día de los Muertos napkin depicting La Calevera (The Skull). The colors please me. You can also see my Hacienda poster, trimmed with gold thingymagigs, and my glitter bird picture. On the other wall, you see the door to my office and two pictures.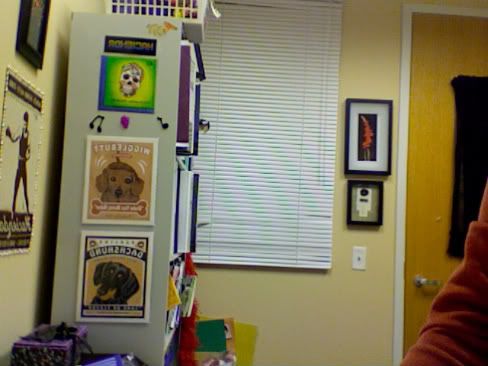 This is the top of the little file cabinet that is next to my bookshelf.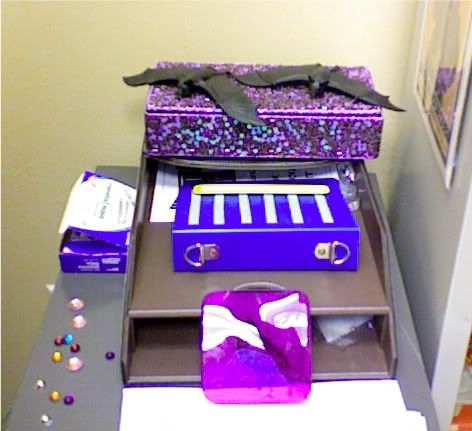 There is a beautiful, purple, sparkly, beaded box on top of the cabinet. On top of the box you see two rubber bats. There is also a fushia paperweight, a small PECS book, more jewel thingies, and some paper fastener deal-ie-bobs.
Look! Another bat!
This one is my favorite.
My magic wand:
you need one of these if you work with kids.
Happy Saturday to you. That is all.