Photo Booth
Guess who discovered the camera on her new work computer?
(looking a little cross eye)
I DID!! And now, you get a tour of my office. How fun for you!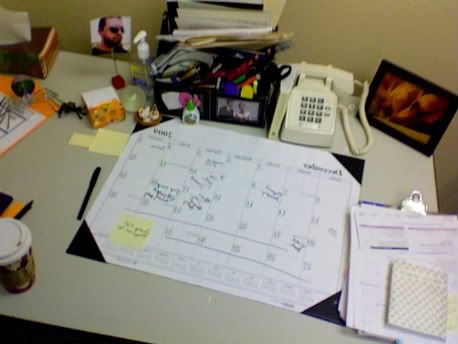 Here is my desk top. I rarely use that paper calendar for it's intended purpose. It eventually just becomes a giant scratch pad. Odd...this image is flipped. What's left is right and what's right is left. No matter. You don't see a computer on my desk because I was using it to take this picture. (No shit).
I'm going to now show you a few of my favorite things on my desk.
Glitter Ball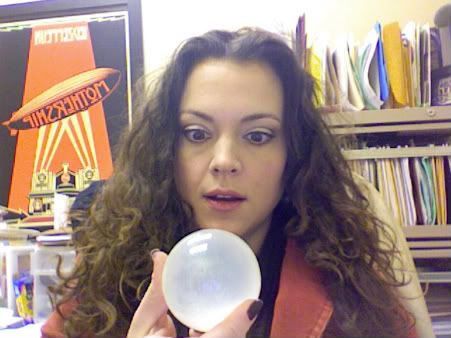 I told myself, when I bought this at Toy Joy last year, that I would use this during therapy with my students. Umm...it totally became my toy instead. It's pretty.
Bead Spider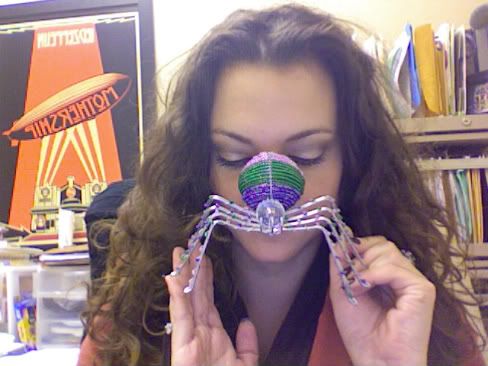 I got this sucker at the Lady Bird Johnson Wildflower Center's gift shop.
Glass Spider
This one came from Tuesday morning.
Bell Spider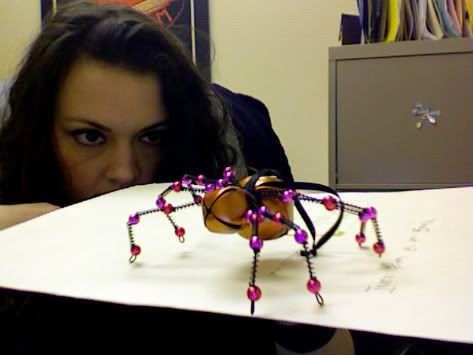 Zingers. I got it at Zingers. Why do I have three spiders in my office? My last name is Webb, that's why.
Nest o' Chickens- With Egg.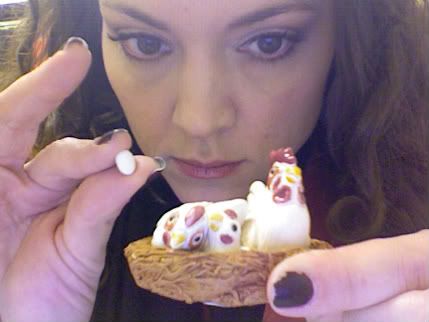 All pieces are removable. Purchased at 10,000 Villages on South Congress.
Double Insulated Hard Plastic Cup-With Straw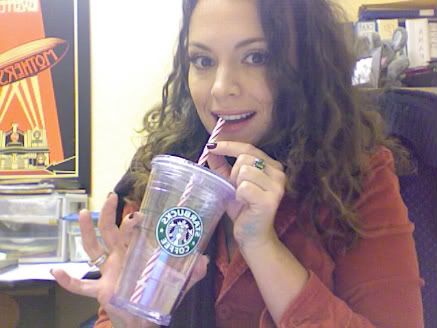 Love this.
Flower Power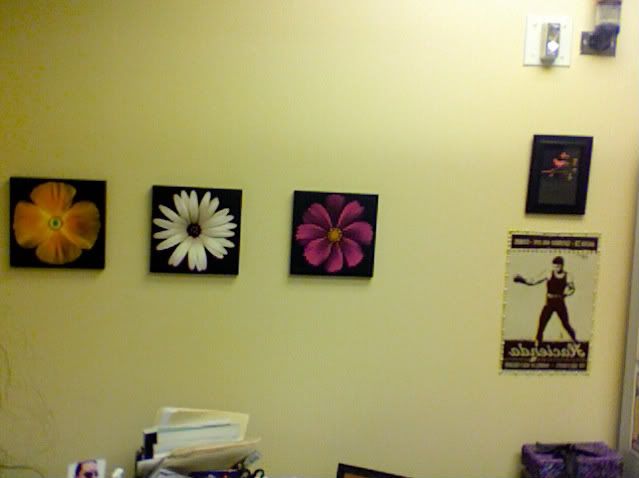 These are directly above my desk on the wall that I face. It's nice
I'm done for now. We still have more to explore so come back. You know you want to see more of my office. I would want to see pictures of your office. Seriously, I would. I find this kind of thing fun.
I think MoFo Colin is the only reader-of-the-blog that has actually seen my office in person. MoFo Colin, do you still read my blog? Just curious.
Ok, now I am really done.
For now.