The Wedding: Part Two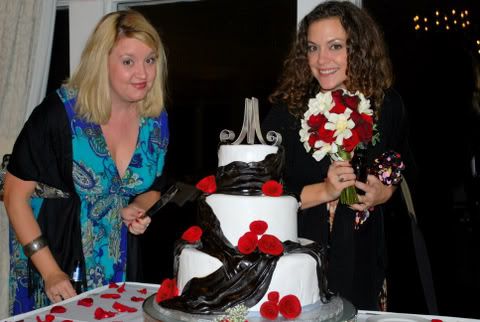 Here be the cake! Rachel and I thought it would be a good idea to pose with the cake. From the looks of a few women in the surrounding area, we were the only ones that thought it was a good idea.
Though they had a dance going on inside, Dale and I only danced with each other outside.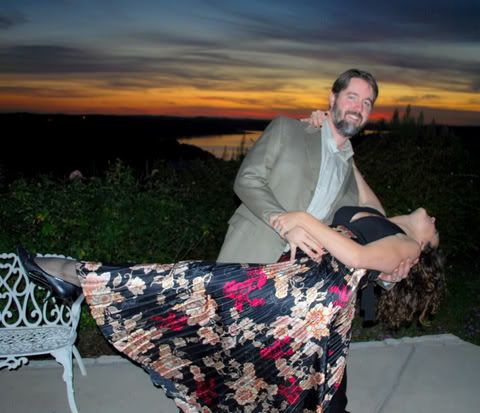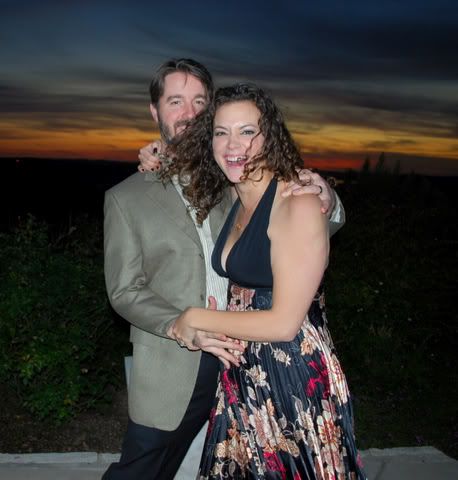 And by "dance" I mean "he dipped me and brought me back up really quickly." It was fun.
Colin's brothers threw down some Elton John-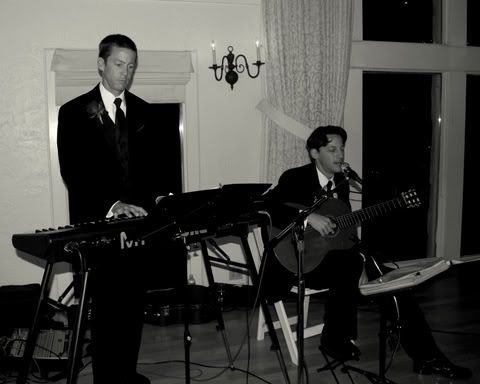 Which moved Rachel to tears
Or maybe she was just pretending to cry. You be the judge.
The newlyweds give thanks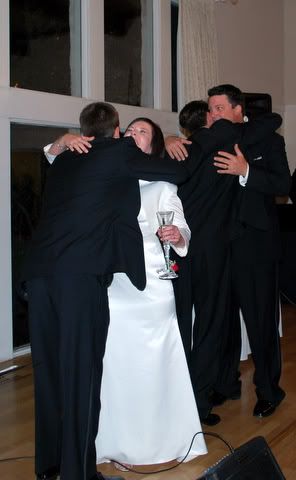 I made friends with a bunch of kids: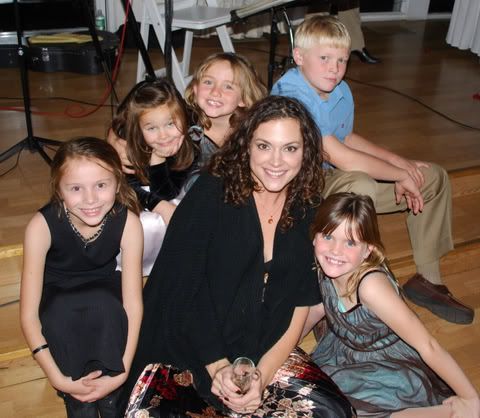 (Colin's relatives)
The happy couple listened as people gave their toasts:
Look! It's a bridesmaid and her Lady! These two are great!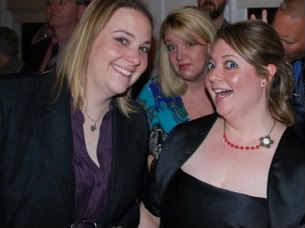 Rachel is dangerously close to having "Little Head" in this picture.
And the dancing begins!