Grilled Meats
BBQ Season has begun! Our friends MWG and Bee invited us over for some grilled meats and cold drinks. We arrived at 2:00 and stayed until almost 10:00.
This was probably taken some time around 5:00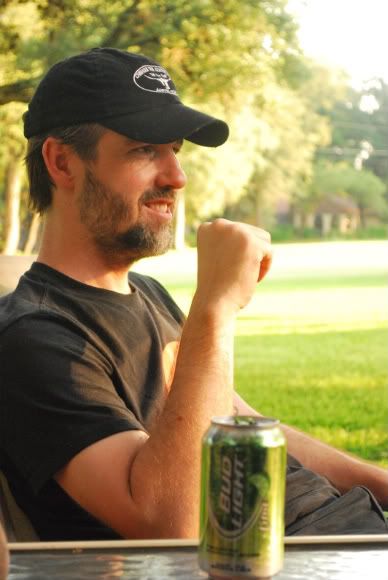 We brought the guitars and ended up enjoying one of our favorite past times- making up ridiculous songs on the spot.
The list of our new creations include:
OCD MWG
BLL (Bud Light Lime)
and
Oh Shit!
Larry and Rachel did a cover of Forever and Ever, Amen.
Dale shattered a wine glass.
Naturally, I behaved like a perfect angel. Where is my halo?
That is all.