Photo Booth
My new Mac has an application called Photo Booth. This application was fun for me when I was recovering from the extraction of my wisdom teeth. I recently found several pictures I had taken while under the influence of vicodin.
There are some with ice packs strapped to my face, some with me holding my dogs, some with me just laying in bed doing nothing, and this one: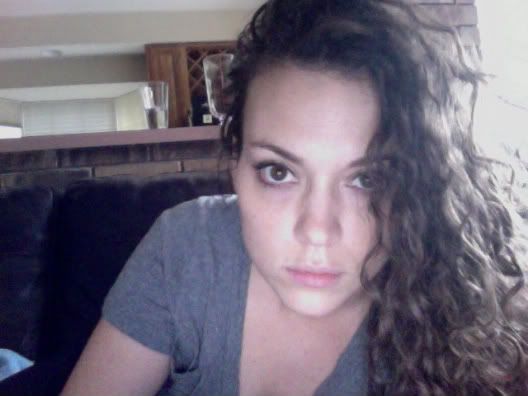 If you ever see me walking around with those glazed over zombie eyes and my hair all a mess in a cascading side sweep, go ahead and buy me a get-well-soon card because I am on the pain pills.
In other news: I am still battling the dreaded dry socket. I had to go to the dentist last week and have him repack the extraction site. That hurts, friend. there is no numbing before he shoves medicated gauze in the socket to cover the nerve and bone. Yesterday, Miss Bee fed me guacamole, pickles and sun chips. After I ate, I told her I had a food buzz and I was serious. I have been surviving on dry socket friendly foods like yogurt and baked beans for almost a month. The new food Rachel gave me sent endorphins flowing through my body. Sure, I needed to take a bunch of ibuprofen to deal with the inevitable discomfort but that was a trade off I was willing to make.
Ya'll have a nice Sunday.