PACHANGA!
Saturday began with the promise of unexplored music and the experience of seeing familiar and unfamiliar bands.
Pachanga Fest
2010 was on and I had a list of bands I wanted to see. The list included
Girl in a Coma
,
Amplified Heat
,
Brownout
,
Mariachi Las Alteñas
, and
Hacienda.
Dale and I started the day by going to get an early lunch and some early drinks. I have not had a drink since I had my wisdom teeth removed and my tolerance has lowered a bit. The margarita and beer I had made me sleepy. Dale and I went back to the house and fell asleep on the couch. I woke up at 7:00p.m. and knew I had missed all but one of the bands I wanted to check out.
No problemo. Dale and I shook the sleep out of our eyes, loaded up the camera and headed to the east side to see what we could see.
If you live in Austin and have never explored the city park known as Fiesta Gardens, where Pachanga took place, I suggest you plan a picnic and get out there. It is really nice! This lakeside location is filled with green grass, plenty of trees, beautiful walking trails, water fountains, and cool architecture. There were three stages set up far enough away from each other that sound cancelation was not a factor.
The first band we saw was
Pacha Massive
from NY.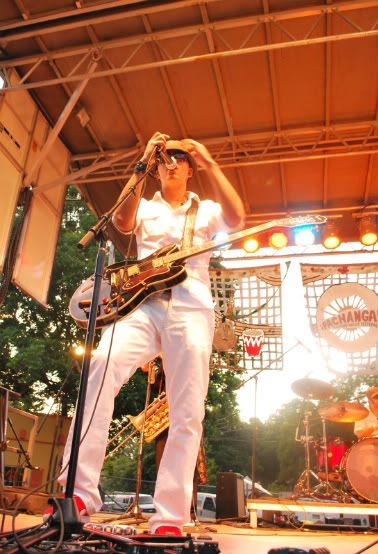 The gal had a beautiful voice and this one dude had every horn and woodwind instrument known to man. He had a flute strapped to his back like how a ninja would have his sword. Crazy.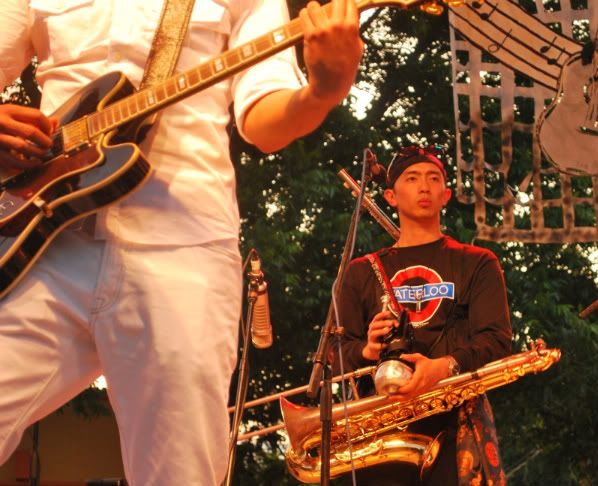 Next, we took a walk along the path and came upon a photo opportunity.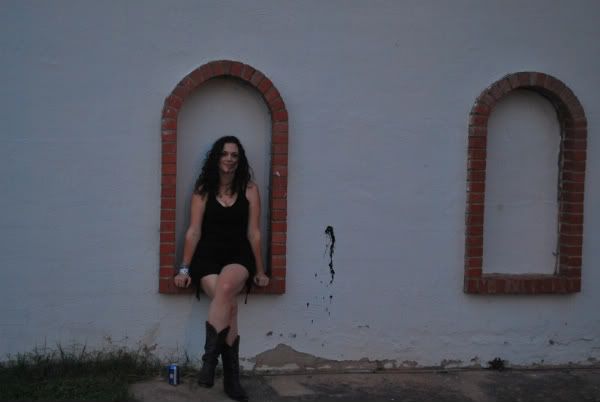 And another one....or was Dale just thirsty?
Shortly after Dale finished that beer, we discovered the tangy flavor of Bud Light Lime. See, the only beer they were serving at Pachanga was Budweiser, Bud Light, and Bud Light Lime. I am not a Bud type of gal, but when it's all there is to drink it's going down my gully. Dale and I were both surprised that Bud Light Lime was not that bad. Who knew?
More Pachanga to come in the next post.