Visitors
Josh and Tirzah came by for some steaks and wine (and bud light lime). They recently got engaged to there was cause for celebration.Here you see Josh sitting on our back patio.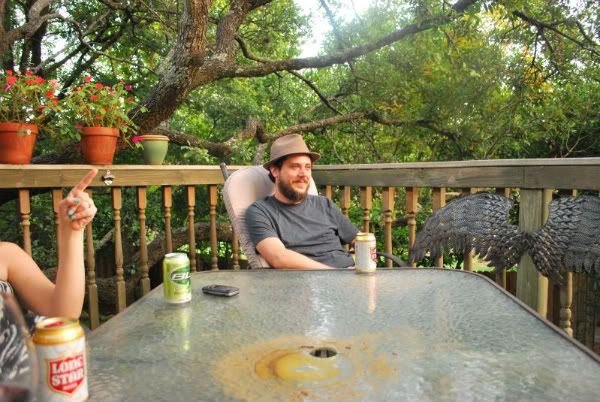 Tirzah took all of the photos featured on today's blog.
Dale and Charlie also enjoyed sitting outdoors: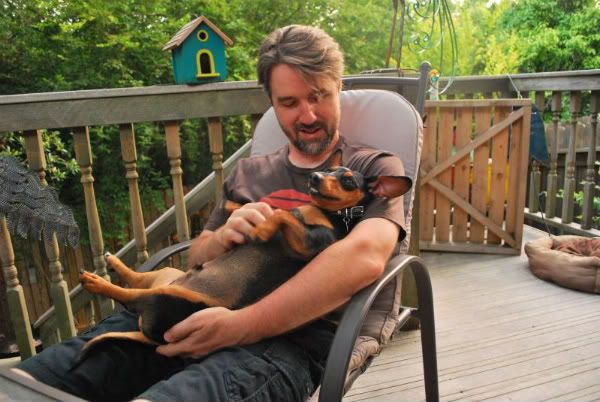 When Charlie is relaxed, he tends to bare his teeth and his belly.
When the night arrived, we were visited by creatures I had never noticed in my very own backyard. Behold, the slug!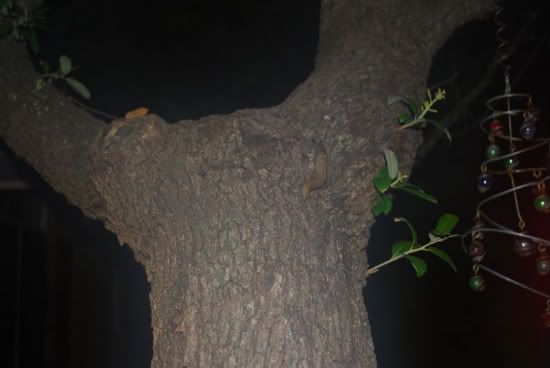 Do you see it?
Look how big this bastard is: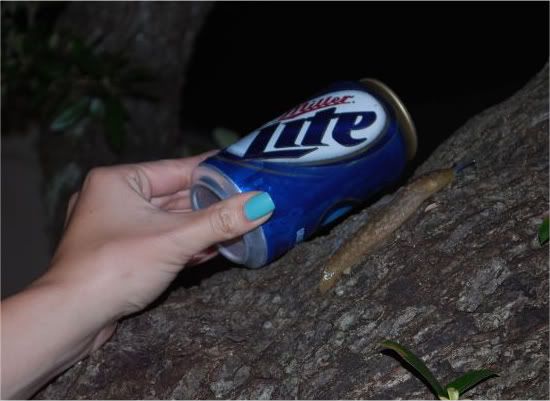 It's as long as a beer can!
We watched that sucker ooze it's way far up into the tree. Creepy, man. Creepy.
In Other News:
Tomorrow is my last day of work before Summer break!
Wooooooooooooooooooooooooot-wooooooooo!