Clouds
My assigned subject for day 3 of the photography is clouds.
Well, the clouds were pretty wimpy today here in Austin, Texas. See:
Good thing I took a few photos of the monster cloud that invaded the Railroad Revival Concert I was at back in May. Here are my favorites: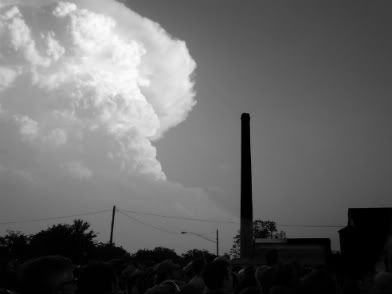 In other News:
Summer is here! Working at a school does not pay much (compared to working at a medical facility...another option for a speech language pathologist), but having the summer off is a very big incentive.
That is all