Railroad Revival: This One's for the Band Geeks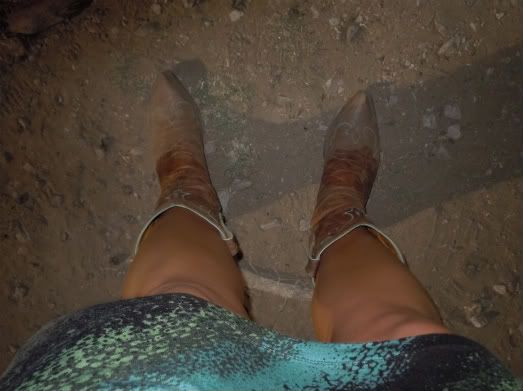 Dusty
The concert took place at 4th and Waller in East Austin. Do you want to know what is 4th and Waller? Nothing. Well, there is a big, old, dusty, empty lot next to some railroad tracks and that's it. They had to build a stage specifically for the event. Knowing that there was nothing but a big, old, dusty lot at 4th and Waller helped me select my footwear for the evening. Boots were perfect, but I would have been just fine in tennis shoes. You could tell if a gal had driven in from Dallas for the event by the fact that she was probably wearing her cutest strappy sandals. Sure, they looked cute when she put them on but were soon rendered useless once the dirt and rocks made their way into the space between the bottom of her foot and the sole of the shoe.
Aaaaaaaaaaaaaaaaanyway....let's look at some pics!
Remember, my Nikon SLR is being repaired so I had to rely on my Nikon point and shoot. Not bad, but nothing to write home about.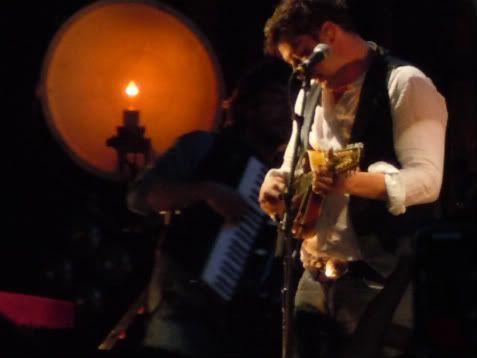 Mumford and Sons were all that you would want them to be and more. They are energetic, talented, on point, endearing, and genuine.
They did most of their songs off of Sigh No More and played some new material as well.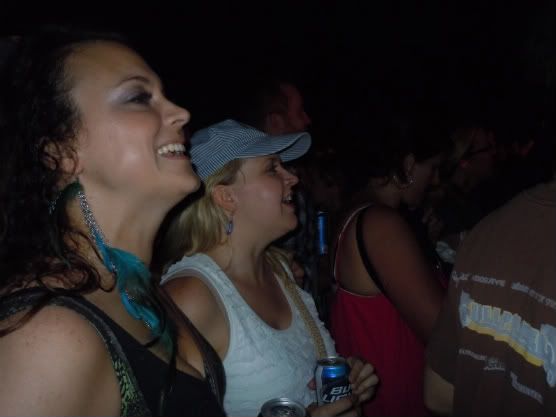 This is not the most flattering picture of myself but I wanted to post it anyway so I could show you what it looks like when I am really enjoying a show. I am smiling, singing along, and dancing. It was great to have Dale and Rachel by my side to enjoy the show right along with me.
A few black and whites: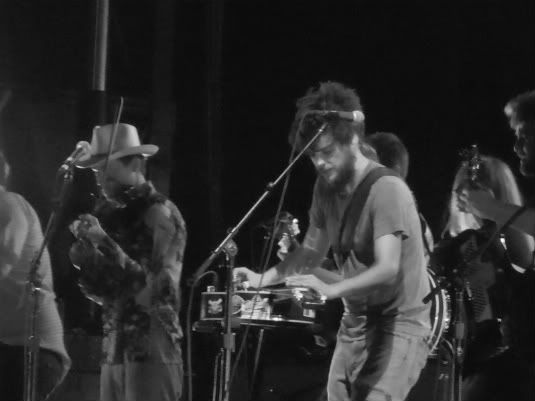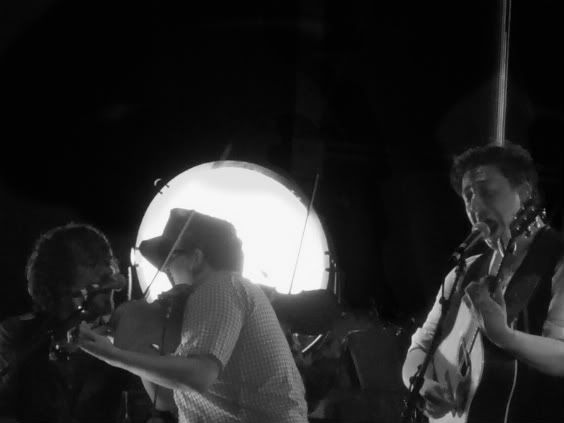 The crowd:
A surprise: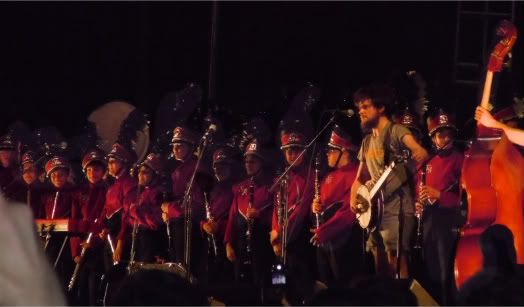 Marcus Mumford brought The Austin High School Marching band to help out with The Cave (my favorite). That was amazing! The kids on stage were so happy!!!
For the grand finale, every member of all three bands came out on stage and performed This Train is Bound For Glory. Somebody had a garden gnome and raised it high,as he sat on another persons shoulders, for all to see:
I don't know why that made me so happy and filled with joy, but it did. Yes sir, it did.
All in all, nothing could ruin this concert experience. Not the heat, not the dust, not the rocks, not the port-o-potties (though I did not use one), not the expensive beer, and not even the Dallas gals in their strappy sandals.
Pssssst...I'm just messin' with ya, Dallas gals.